S&P upgrades Greece's credit rating
Amid the continuing downward economic spiral, Standard & Poor's ratings agency has upgraded Greece's credit grade to a B-, the highest since June 2011, although the bonds are still at junk status.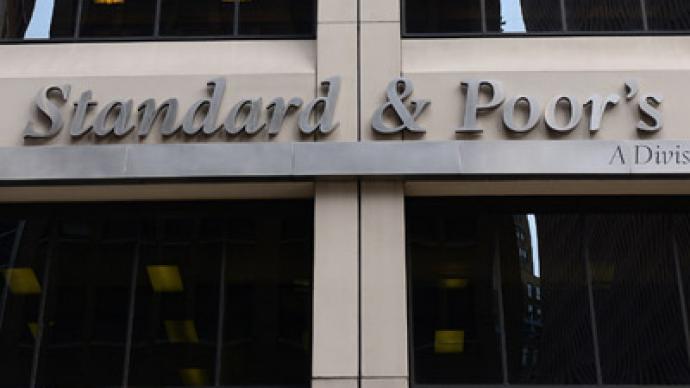 The backing of the Eurozone countries to keep Greece afloat and Athens' determination to pursue harsh austerity measures in the face of popular rejection has prompted the agency to increase country's credit worthiness by six notches with a stable outlook."The stable outlook balances our view of eurozone member states' determination to support Greece's Eurozone membership and the Greek government's commitment to a fiscal and structural adjustment against the economic and political challenges of doing so," the agency said in a statement.But the optimism was dimmed as Greece's government bonds were held at a non-investment grade, which they've been since 2010.Tuesday's promotion follows Athens' completion of a debt buyback program with private bondholders and a decision by Eurozone finance ministers to release an additional €49.1bn in aid.The bond buyback was successfully accomplished last week, and has reduced the country's debt by €20 billion.A total of €240bn has been allocated for Greece in financial aid. As of now, €149bn from the Eurozone and the International Monetary Fund has been distributed to Athens.The poverty stricken country received the first tranche of the bailout two and a half years ago, but concerns remain the country's massive debt burden may still force it out of Europe's monetary union. In 2013, Greece is about to confront its sixth consecutive year of recession. The country's debt to GDP ratio is expected to reach 190 percent, with unemployment of over 25%.Tuesday's S&P's Greek assessment is the highest among the three main rating agencies. Fitch has Greece rated at one notch above default, while Moody's lists Greece in default.
You can share this story on social media: