Russia's power giants contemplate merger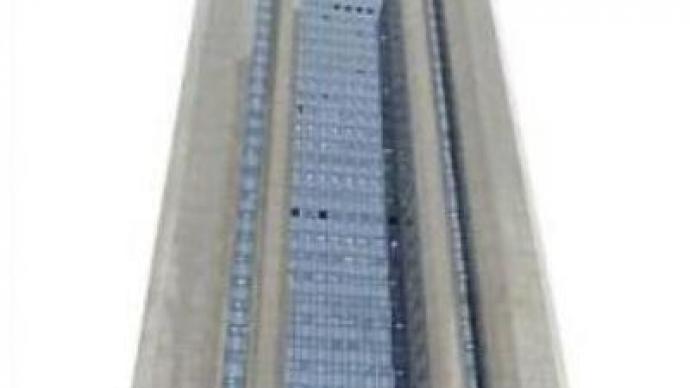 The head of power monopoly, RAO UES (Unified Energy Systems of Russia), has dismissed a proposed merger of Gazprom and SUEK, saying "state capitalism in action will only lead to a dead-end for Russia's economic development".
Anatoly Chubais believes Gazprom should concentrate on investing and developing its core sectors. The company is facing a growing deficit in its gas reserves, he added.
"I have already expressed my opinion about it and it's not going to change,"
underscored the UES CEO speaking earlier on Tuesday.
"There are a lot of issues to discuss, but I think that government monopoly is a dead end. And that will be obvious to all government capitalists. I think it's a weird situation when a gas monopoly, so successful with its oil, media, coil businesses, has problems with one thing – with gas. I don't think it's a correct strategy."

The proposed merger between Gazprom and SUEK, Russia's largest coal company, will lead to a new energy giant in Russia, and Gazprom says its a step towards becoming an energy conglomerate.
SUEK accounts for 20% of Russia's coal exports – with output topping 90 MLN tonnes last year. The joint venture will create a leader in Russia's electricity sector, giving Gazprom the controlling stake.
Gazprom's Board Chairman, Dmitry Medvedev, says the merger is a step towards the gas monopoly's long-term objective – to become an energy conglomerate.
The deal follows calls from President Putin to increase the use of coal in Russia's power sector and earn more money by exporting gas to Europe and Asia.
But Anatoly Chubais says the merger will bring energy assets back into state control. He described the plans as "a major mistake for the government."
RAO UES uses mostly gas to generate electricity, and fears the Gazprom-SUEK deal could lead to a shortage of gas on the market.
Mr Chubais has being pushing for free-market reform of the electricity sector for more than a decade, and describes the deal as a success only for SUEK shareholders.
Analysts say the merger could destroy the idea of the reform itself – simply replacing RAO UES with another power monopoly.
David Hern of Halcyon Advisors says:
"For Gazprom itself there's a definite business logic, given that it knows it does not have adequate gas. In a country that needs alternative energy, it will use coal as alternative energy. For the government, it seems a conflict with the government state of aims of liberising the energy markets, creating competition, improving efficiency. This deal is unlikely to do any of that."

Top suppliers could now dictate pricing policies as a single company. Some analysts say the deal could still improve Russian energy efficiency, as the companies would have a greater incentive to upgrade or build power stations.
The deal is due to be closed in the first half of this year.
You can share this story on social media: