Russia's mortgage market set for further growth at ten years old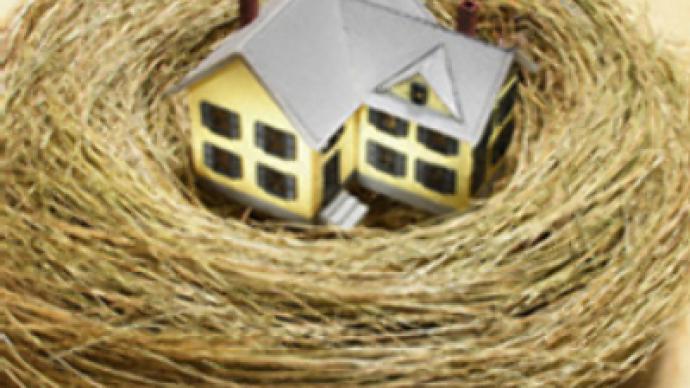 The Russian mortgage market turns 10 this year. While it still takes up only 2 per cent of Russia's GDP its growing quicker than the latter.
Forty billion dollars of debt can be good news – if you are a growing mortgage market. That's the total amount of outstanding debt in the decade-old Russian home loans market.
Last year 14 percent of homes in Russia were bought using a mortgage, with that figure expected to increase by 50 percent this year. However analysts say mortgages are still not available to Russia's middle class. An average monthly mortgage payment in Russia is about 700 dollars. But that's beyond the budget of all but 20 per cent of Russians.
The federal mortgage agency has plans to provide new, low-cost mortgages for the broader middle class, according to Aleksandr Semenyaka, its General Director.
Currently we are thinking about implementing a new credit product for people who earn between four and eight thousand dollars a year. The new mortgage tool will have a different payback schedule and will be adjusted so that it remains affordable.
The Crisis in western financial markets means it is harder for Russian banks to raise funds. But the main obstacle to mortgage growth is the price of real estate. While in Europe housing prices are going down in Russia they continue to rise. Cost aside, getting a mortage is no harder than in other countries, even for foreigners as Moscow resident James Cook, from Aurora Investment Advisors notes.
It is actually a very smooth process and now I'm really glad i did it because the best investment ever made in Russia was taking a mortgage cause the price has gone up about ten times since i took it. i think the biggest obstacle for foreigners is most foreigners think you can not own property in Russia which is ridiculous.
Russian mortgage lenders have strict policies on underwriting. Russians have to prove their income is taxable and comes from a reliable source as Ivan Anisimov from BSGV explains.
Generally we are still working on what we can say is the top of the cream here. So we are more strict, we are less formalized, and we mainly base all decisions on an individual case by case basis rather than on some kind of strict policy, or up to scoring models or something like that. So a mortgage in Russia is still a unique and fine tuned product rather than a consumer finance type of thing.
In terms of applying for a mortgage, Russia is similar to the U.S., where the number of transactions is almost 10 times greater. James Cook says the process is quite straightforward.
I've taken mortgages in US and also in France and i have to say that here it was a lot easier, it wasn't quite so difficult. You just give your information on your income your expenses, they do an appraisal just like everywhere else, and then the only other thing was you have to go get a medical exam.
The upside to Russia's strict underwriting rules is a very low rate of default by borrowers – currently less than one per cent.
You can share this story on social media: