Russian watchdog employs British law firm to fight Shell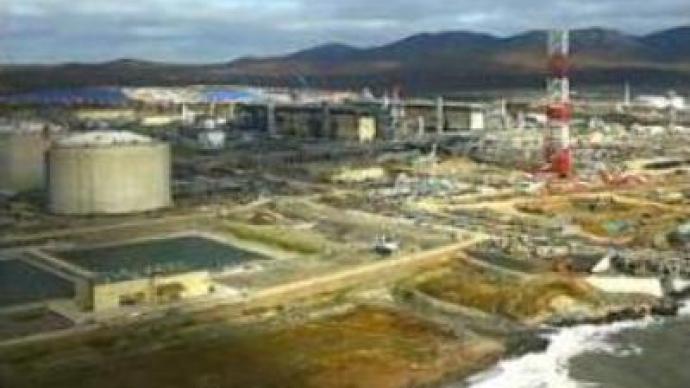 Russia's environment watchdog Rosprirodnadzor has employed the British law firm, Finers Stephens Innocent, to act on its behalf against Royal Dutch Shell over breaches of Russian environmental legislation at the Sakhalin 2 project.
In an interview with Russia Today, Mark Stephens, a partner of the firm, said Shell will pay for the environmental vandalism in Russia's Far East.
"There is enormous amount of evidence of environmental vandalism by Shell in Russia's Far East,"
he said.
"That leaves almost no possibility for Shell to defend the case. Shell will be paying large amounts of money to put right what was done wrong. It's going to cost well close to $US 10 BLN."
Mr Stephens thinks Shell doesn't have a justifiable position.
"They've already paid $US 300,000 to two separate fishing organisations in Aniva bay, they are paying other sums of money to the Environmental Ministry by way of compensation, effectively admitting their wrongdoing.""They don't have a hope for the defence in this case, and they know it,"
he suggested.
"I think that's why they've gone cap-in-hand to the Russian government and to Gazprom in the hope they would be able to pass on responsibility for the environmental disaster."
The British lawyer later explained, that in fact, it doesn't matter if Shell would try to do it or not.
"Somebody will have to clean this up and the sooner the better. Otherwise Shell will not be able to pump gas, and in those circumstances the Sakhalin field would be worthless in terms of making a profit."
Mr Stephens expressed a lot of sympathy towards Russia's position in the case, as the country protects it's environment forfeiting its financial interest.
"Russian people should be getting royalties from this Sakhalin project already. That's why I think Russians should be applauded. They have taken an incredibly principled stand here. 'You can't come to Russia and rape our natural resources and do such a terrible environment damage as you wish.' I think it's a very serious and clear message sent to Shell and to the wider international community."
The whole dispute between Shell and Rosprirodnadzor is widely seen in the West as Gazprom's attempt to get a stake in the Sakhalin project. Mr Stephens discards those speculations.
"Of course they've being putting spin into the situation saying 'In fact Gazprom is trying to steal the whole of the Sakhalin project.' That's absolute nonsense," he said.
You can share this story on social media: