Russian truck production on the rise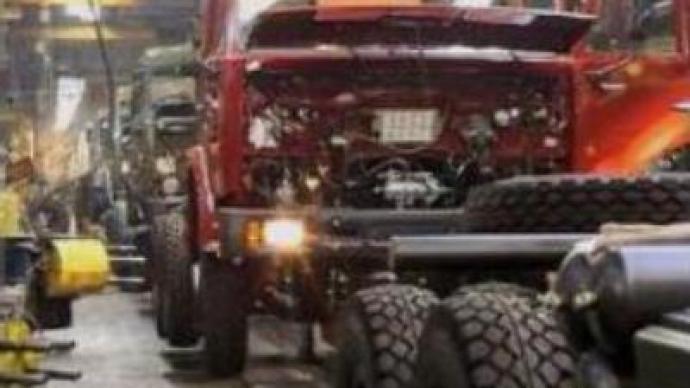 Russia is a leading producer of trucks – but its output isn't matched by healthy export sales. Moreover, Russia's compliance with Euro3 Emission Standards by 2008 will see truck prices rise.
Russia's vehicle production has been on the rise for the last few years – a trend often linked exclusively to cars. But according to the latest data, trucks have made significant headway.Analysts estimate truck production shot up to 54% in January, with cars rising 25% in that period compared with last year.Russia's leading producer 'Group GAZ' expects the trend to continue.
"Russia's truck production market is growing. I think everyone wants to invest here. The motor plant now is on 6-8 place in diesel engine production,"
says Nikolay Aleksandrichev, General Director of Avtodiesel.'Group GAZ' has the largest slice of the truck production market, with KamAZ second at 12%. Based on their own figures, KamAZ sold over 50% more trucks in the first 2 months of the year compared to the same period last year.But analysts report the companies are failing to corner the international market.
"We are not significant players. We don't export a lot. Our vehicles are less efficient and less advanced compared to those of global players. So, Russian manufactures are mainly domestic players and their products' main advantage is price,"
said Elena Sakhnova, senior analyst of Deutsche UFG.
You can share this story on social media: