Russian timber business to branch out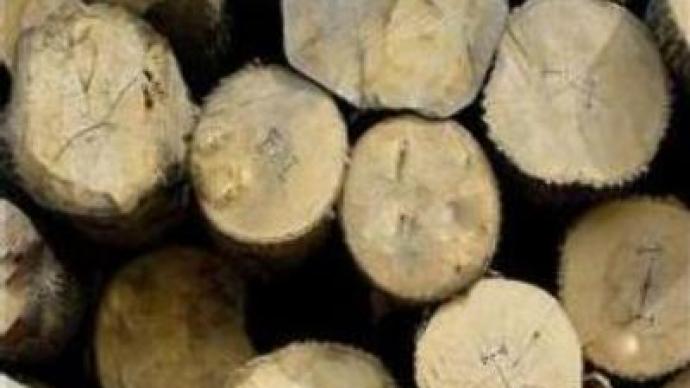 Timber could move up the ranks of Russia's top exports as the U.S. housing industry turns to new suppliers. Recently, the Russian government has outlined the development strategy for the timber industry in the country.
At a conference of house builders in Florida, constructors said that when their industry recovers, it will need to turn to new markets like Russia for wood.Meanwhile, Russia has more than 24% of the world's forest reserves, which accounts for 1.1 billion hectares. The country's timber industry accounts for about 5% of exports.Timber sales hold fifth place as a source of income after oil, gas and ferrous and non-ferrous metals. Although Russia has a vast supply of timber, poor roads can make it difficult to transport the wood out of remote forests.Unlike the oil sector, controlled by a pool of large firms, forestry is dominated by small producers.However, concentration is happening in the last production chain – wood-refining, pulp and paper.
"I think, at first investments will go to large pulp and paper mills. We saw a major deal struck last fall and other deals will follow. And I am positive that investors will start with big enterprises and then go down the vertical,"
Aleksandr Rudik, Chairman of the Russian Timber Group, said.Along with small scale goes a lack of skilled managers and modern technologies, which results in low productivity and profits.However, things are changing. Last October, Ilim Pulp, Russia's largest pulp and paper producer, agreed to sell a 50 % stake to International Paper, a U.S.-based company, and form a joint venture. It will invest $ US1.2 BLN in four pulp and paper mills owned by the new company.
"One may call Ilim Pulp the pioneer of big investments in Russian timber industry. The deal showed to other foreign investors that companies can come to Russia, work with Russia. It is because we have the world's largest timber company buying 50% of the largest Russian holding. The deal is a very strong incentive for other players in timber sector,"
analyst Anna Krylova stated.Coupled with an unlimited inventory of raw materials, Russia's timber business is looking up.
You can share this story on social media: