Russian shoppers save world retailers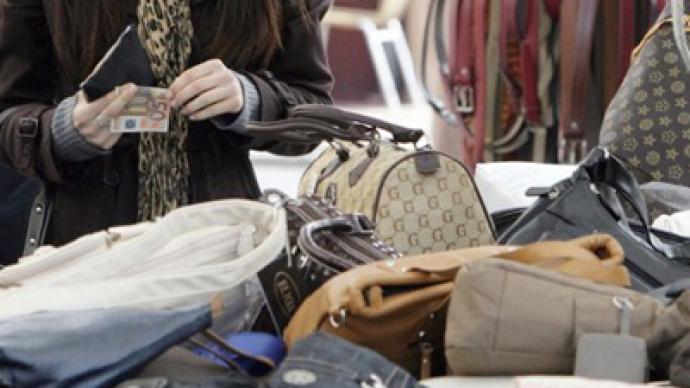 If the novel 'Shopaholic' were to be written in 2011, it's location would not be London, but Moscow. Sales for major European retailers have slumped, but shoppers from so-called developing countries are growing in double digits.
Italy's Benetton saw its third-quarter net profit down 33% due to shrinking revenue and higher-than-average raw material costs. The company says the economic outlook in its main markets is "very critical." The only bright spot on its financial horizon is Russia, Mexico, and India, where it says the development continues "in an encouraging way". Sales in Russia have grown by almost a third. Together with the CIS countries Russia makes up 7% of the group's income in Europe of 82.6m Euro. Adidas, the world's second-largest sporting-goods maker, is also boosting its presence in Russia, China and North America. It plans to generate about half of a targeted 50 percent sales increase by 2015 in these markets. Russia even overtook Adidas's home market of Germany, to become the company's largest European market – with over $1bln sales this year.Others who profit from Russia's consumers are Sweden's Hennes & Mauritz (H&M) that last year tripled its Russian income from $55m to $135.5m. Spanish Inditex, the company that manages Zara, Massimo Dutti, Bershka, Pull & Bear, Stradivarius. The companies' admit their expansion in emerging markets covers up for stagnation in Europe.And for a reason: Russian shoppers love their shopping – and not only at home. They're already known as one of the most spending crowd in the world. This has been recently confirmed by an expert study of the Economist Intelligence Unit. Shoppers from the Middle East may spend most, but the Russian spend is rising fast – helping the world survive tough times.