The Russian retail year in review and outlook: El Dorado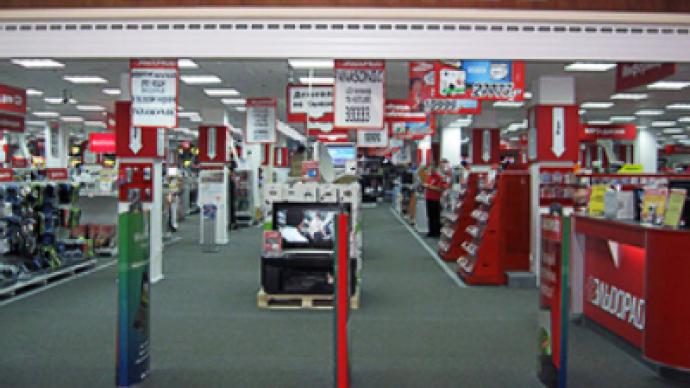 2009 has been a tough year for Russian retailers with the economic downturn trimming demand. RT Business spoke with Anton Panteleyev, PR Manager at white good retailer, El Dorado, about the year and the outlook.
RT: How difficult has a year 2009 been and how are you expecting final quarter sales to develop?
AP: "The market for household appliances will shrink by approximately 30%-35% this year. However, we hope to maintain turnover at last years levels with 2009 sales results and are not planning to reduce the forecast. Besides, we also expect that the pre New Year sales season will be as busy and intensive as in 2008."
RT: How has demand changed during the crisis and how has customer demand changed?
AP: "The sales of imaging machines have dropped although it is returning gradually. Demand for kitchen appliances making it easier to cook at home has drastically increased, meaning the middle class is switching over to home-made food. Unprecedented demand for inexpensive notebooks has been noted in the computer market. Demand for them continued to grow steadily even when demand fell sharply in other segments of the computer market."
RT: How is 4Q shaping up?
AP: "So far we aren't prepared to make any forecasts for 2010. However, as we mentioned earlier, we hope that the fourth quarter of 2009 will be comparable in terms of sales results to the same period of 2008."
RT: What factors, do you think, will play key roles for the retail market in 2010?
AP: "The situation with liquidity: if access to borrowed funds becomes easier, consumer crediting will become more available. Lower unemployment rates: if unemployment decreases, a demand for household appliances will grow. Housing construction: if housing construction grows, a demand for household appliances will also grow."
You can share this story on social media: