Russian retail market booms, so do problems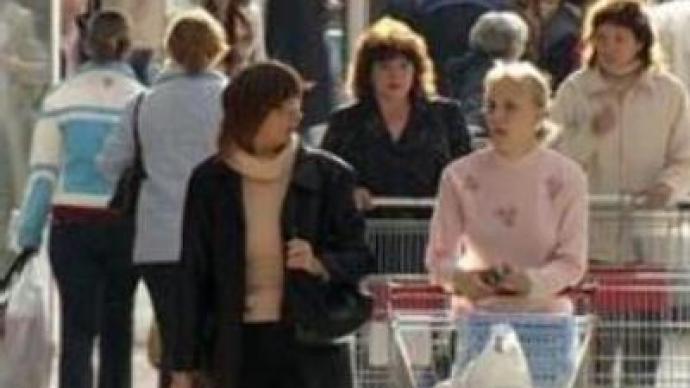 Russia's retail sector is booming. It's growing at a rate twice that of GDP and personal incomes. The number of shopping malls within Moscow itself continues to increase, but with rapid change, come associated problems.
Over 80 malls have been built in Moscow over the past decade. Nevertheless, market watchers said that is not enough.
"Now Moscow provides 127 square metres of retail space per 1,000 people. This is below the average of European capitals. Yet, the market is growing quickly, attracting both Russian and foreign investors. Western investment funds have stepped into the market and they are setting a trend,"
pointed out Maksim Gasiev, Head of Retail Property Department, Colliers International.The Moscow retail market is the largest in Europe, reaching $ US 56 BLN last year alone.Although rental rates are among the highest in the world, space is limited, with less than 1% vacant. It means that retailers compete hard for space in a mall.In addition, Moscow prices often shock outsiders. That is why locals prefer corner stores and open markets as well as shopping trips abroad.The Moscow market also attracts big foreign retailers. However, in order to set up an outlet in Moscow, they must navigate through a maze of bureaucracy, in some cases buying off corrupt officials.So, most of them would rather do business through local partners, even though the retail culture is different.
"A Russian company would rather sell one or two items with high price mark-ups than achieve profits through high sale volumes,"
remarked Oleg Voitsekhovsky, the Managing Director of the Russian Council of Shopping Centres.By and large, despite the booming Russian economy, it seems people have not yet embraced shopping as a lifestyle and retailers still have their work cut out for them.
You can share this story on social media: