Russian reserves continue freefall as cost of bailouts and Rouble defence mounts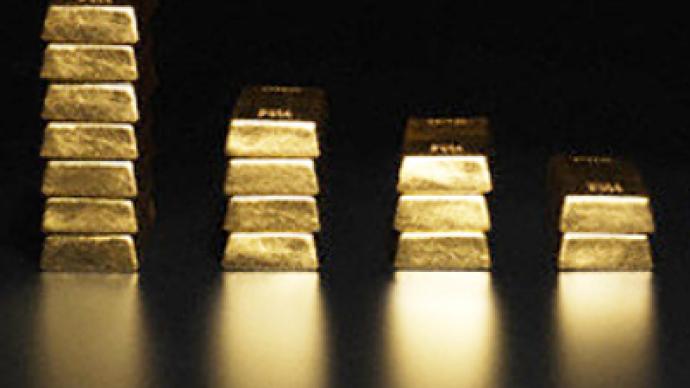 Russia's international reserves fell by $30.3 Billion in the week from January 12 to 16, as the Central Bank continued to intervene in support of the Russian Rouble.
The falls mean that Russia's international reserves now stand at $396.2 Billion, more than 34% lower than their peak of $598.1 Billion in August 2008. Despite the falls Russia's reserves remain the worlds third largest, behind those of China and Japan.
The falls come as the Central Bank continues its managed depreciation of the Russian currency. On Thursday it is trading at 32.76 to the U.S. currency, resuming its downward movement after a two day rally. In early august it was trading at 23.15 to the dollar.
Analysts aren't expecting the Rouble to halt its slide soon, with some forecasts that it will hit 25 to the dollar in March and possibly fall as low as 40 to the dollar in 3Q 2009. The Central bank of Russia has widened the trading band of the Rouble against the basket of currencies – 45% U.S. dollars, 44% Euros, 10% British pounds, and 1% Japanese Yen – more than 20 times since early November, to help Russia accommodate a capital outflow estimated at more than $130 Billion in 2008.
Also contributing to the fall in Russia's reserves have been measures to minimize the impact of both a global credit crisis, and accompanying global economic slowdown, with measures to support the international borrowings of major Russian companies, as well as stimulate the domestic economy, estimated at more than $200 Billion.
You can share this story on social media: