Russian ore producer Gazmetall aims at vertical integration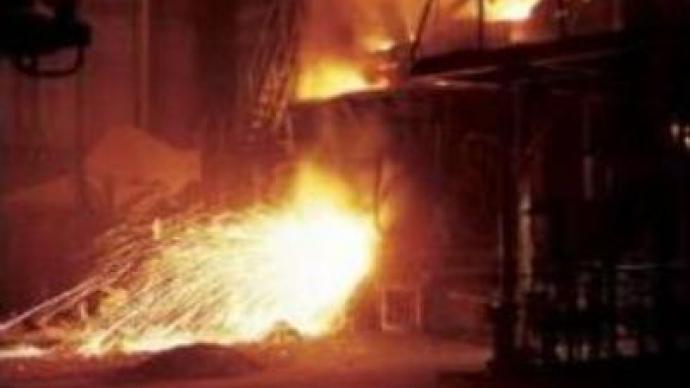 Russia's largest iron ore producer Gazmetall is in merger talks with Industrial Donbass Union, a Ukrainian holding focussed on steel production. Analysts estimate the combined company to be worth between $US 17 BLN and $US 20 BLN.
Gazmetall, controlled by Russian metals mogul Alisher Usmanov, produces 40 MLN tonnes of iron ore, which is a key ingredient in steel, and 6 MLN tonnes of steel per year. That combined with the 9 MLN produced by Ukraine's IDU adds up to 15 MLN tonnes in annual output.The merged enterprise would rank among the top three steel companies in Russia and the CIS, closely behind Severstal and Evraz.Analysts say Usmanov has found in IDU a partner to process Gazmetall's iron ore deposits net of exports and supplies to other Russian steel companies. They say Gazmetall is choosing Ukraine partly because its Russian rivals have no reason to combine efforts, with each claiming a niche for itself in the market. Also, shipping iron ore to faraway lands would cut into Gazmetall's margins, making neighbouring Ukraine a preferred market.Last week, top Russian steel producer NLMK said it's bidding for American Winner Steel – the latest in a series of Russian merger activity abroad.Asked why Russia's steel giants haven't yet consolidated among themselves, Deutsche UFG's Metals Analyst, Aleksandr Pukhaev, says the Russian industry is already carved up among the leading five producers.
"You need to understand your value first, and then you can merge with other assets. You will have Magnitogorsk steel mill yet to do the IPO, so after you'll do it you'll have round five-six major big assets on the Russian market that you can try to merge together,"
he says.Magnitogorsk plans to float this year while Gazmetall aims for 2008. Any future deal between Gazmetall and IDU is likely to be based on Mr Usmanov's business ambitions for vertical integration.
You can share this story on social media: