Russian oil giant floats in London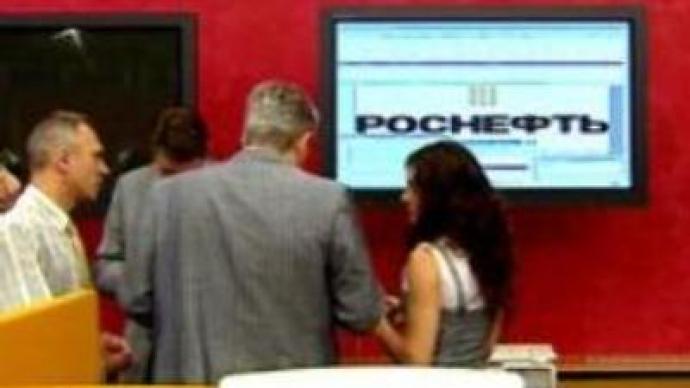 Russia's third-largest oil company, Rosneft, is now officially listed on the London Stock Exchange after the biggest Initial Public Offering (IPO) in Russian history.
The 1.38 billion shares, representing 13 per cent of Rosneft, have been placed for unrestricted trading in
London
. This went ahead after the High Court rejected a bid by rival Russian oil firm Yukos to stop Rosneft's floatation. Yukos claimed the $10.4 billion IPO was a sale of stolen property.State-owned Rosneft, valued at nearly $80 billion, is
Russia
's third-largest crude oil producer. But its shares have been placed at a higher value than
Russia
's biggest extractor, Lukoil. Market-watchers reckoned this an over-estimation. Analysts in
London
said it would take time before investors became comfortable with the valuation, but many assessed Rosneft too large in the Russian market to be ignored.This was a relatively rare opportunity for investors to take a share in
Russia
's energy sector. Several high-profile names have already announced their acquisitions in Rosneft.
China
's National Petroleum Corporation, Malasian state oil firm Petronas and British Petroleum were among the first to take stakes.
You can share this story on social media: