Russian mortgage ripe for growth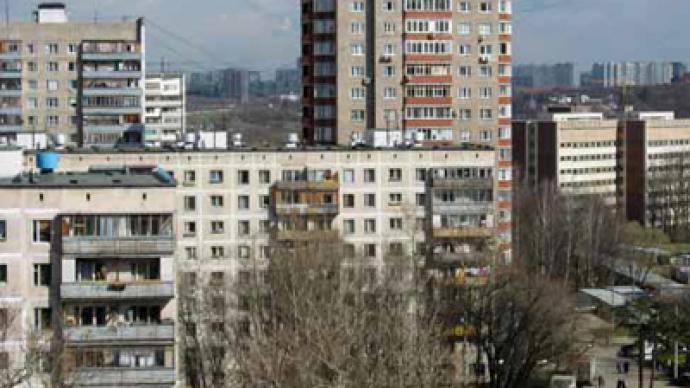 The boss of the biggest mortgage company in Russia says because the market is still young it will learn from the mistakes of others like the United States.
Deputy CEO of the Agency for Housing Mortgage Lending Andrey Semenyuk says there is a potential for 20% growth this year. Mr Semenyuk says mortgages only account for 2% of the Russian GDP, whereas elsewhere its well into double digits. Mortgages are part of just 20% of property deals in Russia as opposed to 50% overseas. Andrey Semenyuk is optimistic about the industry prospects; he says that in 2011 the overall value of credit in the housing sector reached a record 700 billion roubles. According to AHML forecast in 2012 the figure may grow up to 1 trillion roubles.He points out that the government "does not want to increase the share of the state mortgage lending agencies in the market sufficiently and believes the agency's aim is to support the mortgage lending system. We expect agencies to retain the share of 10-20% in the market by 2015. Even though the share can increase or decrease depending on the economic situation, depending on whether the banks need government support in mortgage lending. During the crisis the share was 30%".Taking about US mortgage market problems, the AHML Deputy CEO said Russia is not likely to repeat the American mistakes. In Russia banks keep in mind that mortgages should be given to those who can afford paying them off, who can secure the credit. Another mistake by US, about which local banks are very cautious, is the credits securing model used in the states was not that transparent. "Nearly all the primary creditor risks were passed to investors. As a result of the complicated structure of deals the risks bought by the investors were not that transparent for them. Risky housing mortgage lending went to investors", points out Andrey Semenyuk. Besides, according to Mr. Semenuk Russian banks are very cautious in their risk management. "In 2009 the delay rate in housing mortgage lending was lower than in other lending sectors".The further development of home mortgages depends on the demand for this kind of credit, which in turn is affected by the ability to pay it off, the level of unemployment and the economic expectations of the population, and the willingness of banks to lend says Mr. Semenuk.
You can share this story on social media: