Russian Inflation in 2006 expected at 9%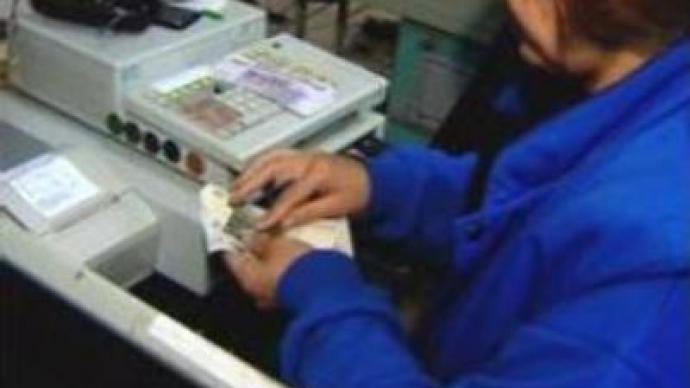 With the producers prices falling and rouble appreciating the Central bank of Russia has forecast the country's inflation rate in 2006 to stay around 9%, but that's being contradicted by high retail sales.
Russia's producers price index plummeted to 7.9% in October from 12.4% the previous month. The drop is due to indirect state regulations of gas tariffs coupled with the decline in oil prices.Urals export blend has fallen from a peak of over $US73 per barrel in July to a current price of $US56.In mid September the government and major oil companies reached an agreement to stabilise petroleum prices until the end of the year. In addition to this agreement, oil prices dropped in October, contributing to negative petroleum prices growth.While Russia's annual retail sales rose by 14.6% in October, analysts say the spike has had no effect on inflation.Experts say rouble appreciation has also counteracted price pressures in Russia's economy. The rouble has gained by 4% this year against the dollar/euro basket used by the Central Bank to guide policy.But analysts say the drop in producer inflation might not necessarily translate into consumer inflation decline.November and December are generally considered high inflation months in Russia. In 2005, inflation increased by 0.7% and 0.8% per each month respectively. But even so, the government is likely to reach its annual consumer inflation target of 9%.
You can share this story on social media: