Russian fur fetches highest price for 12 years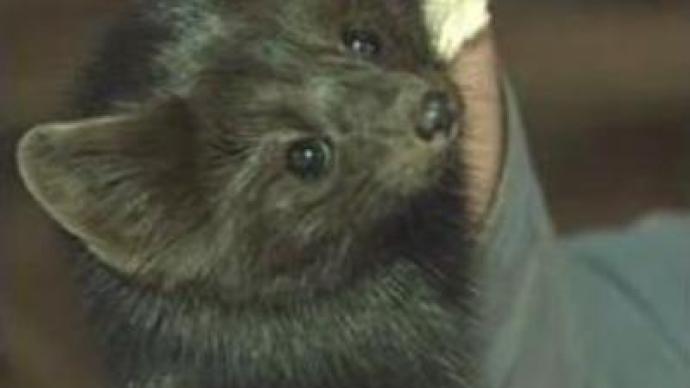 The price of Russian Sable fur is at its highest for 12 years. At a fur auction in St Petersburg earlier this year, prices jumped by 80% to an average of $US150 a skin. Indeed the top lot sold for almost $US3,000 for a single skin.
Russia was an absolute leader in the fur market, when the only way to obtain fur was with a gun or a trap. When the world learnt how to breed mink and foxes, Russia lost its leadership to Denmark, the U.S. and Scandinavia. However, sable remains Russia's monopoly. 95% is sold at auction and heads to England, Italy, the United States and China.
"Sable is truly an auction product, as nobody knows its real price. Breeders base it on the cost of production, but how can you define the price of wild sable? The price mostly depends on fashion and weather changes. It is also a very politically motivated product,"
said Arkadiy Revzin, the director of the fur auction Soyuzpushnina. That is why Russia's monopolised sable industry has seen its ups and downs.
70 years ago, the Moscow Breeding Farm Pushkinskiy managed to raise the first pair of sables in captivity. In Soviet times, Pushkinskiy grew to be the country's largest breeding farm and sold its exclusive black sable for a thousand dollars a skin. In those times, the fur industry generated 15% of the USSR's annual revenue. After the Soviet Union collapsed, a hundred Russian fur farms plunged into crisis.
Denis Lavrov, the owner of the breeding farm Pushkinsky, said:
"In Soviet times the government invested a lot of cash in the industry. But then for fifteen years our farm was looted – the State cut investment and the new directors cared only about their own profit."

Mr Lavrov bought the bankrupt farm, along with its $US18 million of debt. He raised $US20 million in new investment and helped the farm to triple its livestock. By 2005 it was in profit and now it is the largest of the 20 farms which survived.
"The immediate future of the fur business is assured. Further in the future, it may become a relic of past times, but not right now,"
Mr Revzin pointed out.
You can share this story on social media: