Russian financial market leaves cause for concern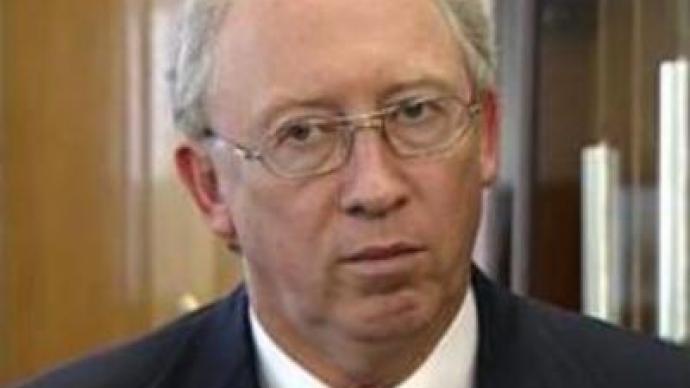 The Head of Russia's Federal Financial Markets Service, Oleg Vyugin, during a press-conference commented on the Russian Trading System becoming an affiliate member of the World Federation of Stock Exchanges.
Following the recognition, the head or the RTS, Oleg Safonov, said it proved the fact that a highly civilized stock market had been created in Russia and RTS was one of its main participants. But it's not the only one. RTS's main rival is Micex. At the time when the world's top exchanges are consolidating, the Russian bourses are competing. The Head of Russia's Federal Financial Markets Service, Oleg Vyugin says the competition of domestic exchanges is senseless.
"I would be glad to see Russian stock markets consolidate. For a big developed market one bourse is enough. However, another way for them to develop would be specialisation, when bourses offer their customers different financial instruments and different products. The competition in the same field is absolutely silly and harmful for Russia. Instead of competing with each other they need to build an infrastructure that would win the tough competition with the world's exchanges,"
Mr Vyugin thinks.Last year Oleg Vyugin said the Russian stock market reminded him of a big and volatile bubble. This year, he says, he is more positive about the market's performance and at the moment doesn't see any threat of a crash.
"Russian investors are calm; there is not any kind of unhealthy rush to buy shares. Also the base of the Russian market is made up of very conservative and serious equities such as oil, gas, and metals. It's quite hard to make a bubble on such markets,"
he suggests.Mr Vyugin says this year he expects about 20 initial public offerings by Russian companies raising about $US 20 BLN. However, he says, IPO is not the best form of placing and is only appropriate for large state-owned companies. He added, he wouldn't recommend people to be very enthusiastic about IPO's. Buying shares through IPO's should be an exceptional case of investing, Mr Vyugin thinks, and it's better to use traditional forms of collective investment portfolios.
You can share this story on social media: