Russian energy nationalism here to stay?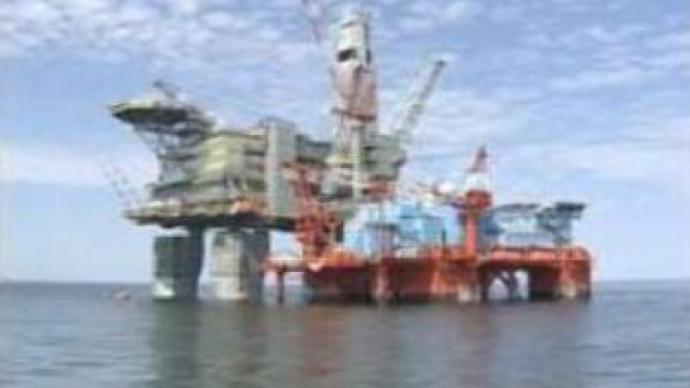 Russia is planning to equally split all new offshore oil and gas fields between state-owned companies Rosneft and Gazprom, according to Vedomosti business daily.
The paper says the decision was reached by President Vladimir Putin and government officials last week. Russian state-controlled giants Rosneft and Gazprom have much to celebrate: The government plans to split all new offshore oil and gas assets equally between the two companies, further limiting foreign and private access to its energy sector. The new offshore fields would reportedly be offered only at closed auctions, which would make the process much less transparent. And Russia is not alone in its efforts to take control over its energy resources, Doug Rohlfs Senior Analyst at FIM Securities said.
"A lot of oil-producing countries are viewing their natural resources more as a precious commodity which is not replaceable. They use it as a means of getting more political power over the consuming countries,"
he noted. Offshore projects are expected to replace West and East Siberia fields as the main sources of Russian oil and gas. Most analysts said the move was not unexpected considering the Kremlin's increasing control over the country's energy sector. and viewed it as a positive development.
"The greatest risk to any investment project anywhere is uncertainty. We have had uncertainty for the last several years starting with Yukos. Now these moves served to clarify what the rules are going to be in the future. It imposes greater certainty into it. And as I say foreign companies are now looking at greater access to Russian energy than they would get in another major oil or gas-producing country. Certainly much greater than they would get in a typical OPEC country",
Chris Weafer, Chief Strategist at Alfa-Bank in Moscow underscored. Over the past year, Russia has been seeking to regain control over the existing offshore projects, especially Sakhalin-2, where Gazprom paid over $US7 BLN to buy control from Royal Dutch Shell and its Japanese partners. Gazprom and Rosneft may not have the necessary expertise to develop off-shore reserves on their own, so they are likely to want foreign partner as long as they don't seek controlling stakes.
"All the major offshore oil & gas projects in Russia will have 51% minimum Russian ownership, all significant projects will have 51% state-owned company, but this does not preclude 49% being allocated to major international oil companies. In fact that's exactly what we expect to see happening. Gazprom and Rosneft as they move to develop these projects are more than likely to bring in equity partners who will also be the operators of these projects. So increasingly we will see Gazprom and Rosneft becoming, if you like, portfolio managers of the project on behalf of the state rather than the operators,"
Mr Weafer added. While the decision on splitting new offshore oil and gas projects between Rosneft and Gazprom has not been finalized, foreign investors can assume that Russian energy nationalism is here to stay.
You can share this story on social media: