Russian companies at London Stock Exchange weekly report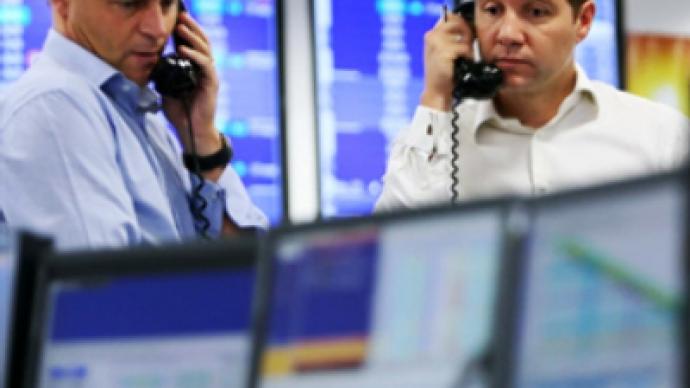 This is the first in a series of weekly reviews of Russian shares trading on the London Stock Exchange.
London-listed Russian stocks followed global equities in posting another lacklustre week with the only bright spot being gold. Crude continued to languish around $42 a barrel, while economic data coming out of the US and Europe made for depressing reading. Economic bailouts and a professed end to the Central Bank of Russia's 'managed' rouble devaluation were the main drivers for the week. Additionally, a fair chunk of corporate Russia, as well as much of the rest of the world, set off for Davos.
Oil Flounders
Not a good week for oil in general, with record unemployment and reports of slashed spending drilling deep into the value of oil stocks. Although far from immune to that, Russian oil stocks in London had some good news from the mothership – Putin set new export duties on crude, making the future a bit clearer. Gazpromneft surged 7.5% on that news, Lukoil gained 1.5 and Rosneft rose 1.2. They didn't hold onto those gains though – the economic dampeners just kept on coming, and only Gazpromneft ended the week up.
BUT a Bloomberg survey points to oil stocks doing better next week, as OPEC cuts production to counter a fall in demand – watch this space.
Rouble devaluation "over for now".
This week, the government announced that the managed rouble devaluation was over for the moment, although that didn't immediately do much to stop the rouble from falling further against the dollar-euro basket of currencies. Later, the rouble saw its biggest 2-day fall against the dollar in a decade. Some companies have remained relatively unaffected by the devaluation – Norilsk Nickel rose more than 12% – but others, particularly those who largely operate in Russia, have lost out. Private gas company Novatek was down 5.5% on the week.
Davos Reaction
Delegates to the World Economic Forum this week have been wrestling with the effects of the global financial crisis, so much so that our woman on the ground there said there was hardly any time for skiing… Vladimir Putin, flanked by Chinese Prime Minister Wen Jiabao, made the keynote speech. It was largely ignored in the Western press, and denigrated by a few, who didn't appreciate the scolding tone of Putin's criticism of Western leaders. The markets seemed to ignore it too, with no major reaction from any of the stocks we're watching.
Banks Cloud Sentiment
It started out as a good week for banks in Europe – Barclays said it could support itself and didn't need any more money, Citigroup upgraded Lloyds Banking Group, and it all looked a little bit rosier. That didn't last, of course, but none of it really mattered to VTB's shares in London anyways – Russia's second largest bank finished the week down nearly 13% and it's seeking liquidity from the ECB.

Going for Gold…or not
Diamonds may be a girl's best friend, but gold is where a spooked investor will always turn. And so it was this week – investors sold out of the U.S. market in the middle of the week, and fled to gold, which rose to $922 by the close of trade in London. Investors in London obviously saw Polyus Gold as an expensive bet though, following a recent rally. They stayed clear, and the stock finished the week down just over half a percent.
Stand-out winners – in fact, just about the only winners…
Fertiliser producer Uralkaly had a growth spurt this week, adding more than 11% just in its fourth straight day of gains on Thursday. That came as the cost of damage from a flood at one of its mines was assessed by the government and Uralkaly appeared to get off relatively lightly. It finished the week up by 5%.
Steel giant Severstal also made gains on the week, finishing up nearly 8%. It made 5% of those gains on news it was lowering output by shutting down its U.S. mill and would only put it back into operation if demand warranted. No disclosure was made about job losses.
See above for other strong performers.
And the loser is…
It's Novolipetsk Steel, down more than 20% on the week, with competitor Evraz down only 5.5%. Not a good few days for NLMK – on Monday it announced 4th quarter profits fell 40 percent and declining steel prices might affect earnings in the first half of this year. Then Uralsib said the steel giant could lose up to half a billion dollars on a currency hedge if the rouble falls further.

Altogether, not a successful few days for Russian stocks on the LSE. The FTSE Russia International Order Book, which tracks the 15 largest and most liquid Russian stocks in London, ended down almost 5.5%.
You can share this story on social media: