Russian business and top government officials discuss co-operation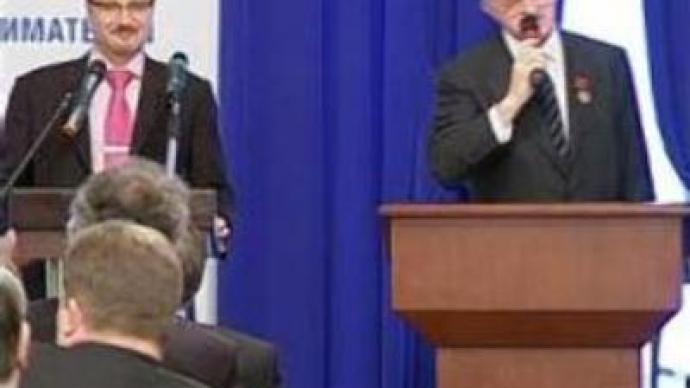 Russia's Union of Industrialists and Entrepreneurs chose "Co-Operation between Business and the Government" as the theme for its 15th-anniversary conference in Moscow.
Together with the country's leading businessmen, state officials, including Trade and Economic Development Minister German Gref, Energy and Industry Minister Viktor Khristenko and Foreign Minister Sergey Lavrov, attended the event. While thanking the entrepreneurs for their contribution to the economy, Sergey Lavrov pointed out that Western prejudices against Russian companies caused 13 major deals worth some $US 50 BLN to fall through in recent years. Analysts name the failed attempt by state-owned Vneshtorgbank to gain a seat on the board of Europe's EADS and Severstal's unsuccessful battle for Arcelor as the most recent examples of the bias. Instead of reflecting back on the past 15 years of doing business in post-Soviet Russia, the business tycoons attending the anniversary meeting of the Union of Industrialists and Entrepreneurs preferred to look ahead, focusing on Russia's imminent accession to the WTO, the diversification of the economy and solving problems in business education. In this respect, German Gref said he expected Russia to enter the WTO by the end of 2007, and highlighted the importance of this move. In his opinion,
"for Russia, which has one of Europe's most open economies, not having an instrument such as the WTO to defend its rights is the same as jumping into the river before learning to swim."
Severtal's head Aleksey Mordashov said up to 80 % of Russia's companies don't understand what the WTO membership will mean for their business.
"We need to understand what the WTO is. Educating ourselves about the organisation and its rules becomes essential for Russia's businesses,"
he pointed out. As for diversifying the economy, meeting with President Putin a day before the jubilee, the Union's head Aleksandr Shokhin called on the government to provide stable legislation, tax breaks and a favourable investment climate if Russia is to lower its dependence on raw materials exports.
You can share this story on social media: