Russian billionaires club gets bigger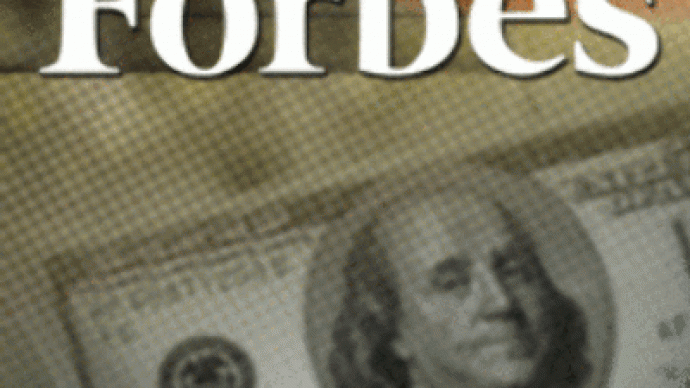 Russian billionaires have become 36% richer in the past year, according to the Forbes' list of the country's wealthiest people. Chelsea football club owner Roman Abromovich tops the list with a cool $US 19 BLN.
He is followed by aluminum tycoon Oleg Deripaska. However the number of super-rich involved in oil and natural resource businesses has fallen to 18 this year.This is a positive move as it shows that money flows to other sectors of the economy, such as construction, finance, trade, says Kirill Vishnepolsky, Forbes Deputy Editor-in-Chief.
"When we make the list, we take into consideration not only the bank accounts, but the value of the companies. In 2006 the overall wealth of Russian businessmen has grown 36% and this means various sectors of Russian economy are growing, people's salaries are growing. The other change compared to ten years ago, that businessmen need not only good connections, but talent and professional knowledge to succeed,"
believes Kirill Vishnepolsky.According to him, the Russian economy is becoming transparent, and billionaires can't hide anything from the mass media.
"One third of people in our list own shares of public companies, it is easy to calculate their wealth. It's a myth that in Russian transparent society of the 21st century you can hide anything,"
says Forbes Deputy Editor-in-Chief.
You can share this story on social media: