Russian billionaire Mikhail Prokhorov consolidates assets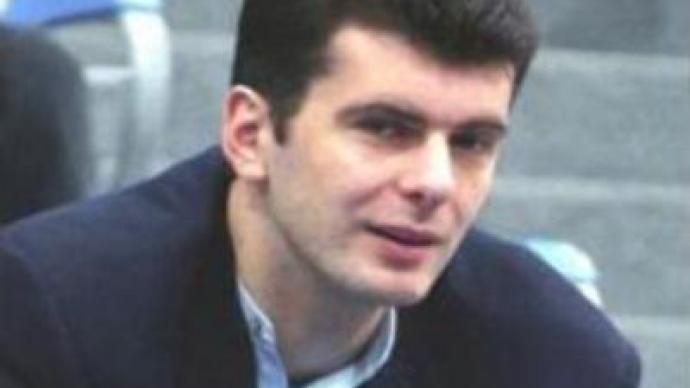 One of Russia's richest men, Mikhail Prokhorov who has been part of a business duo since the 1990s alongside Vladimir Potanin, has launched UNEXIM Group – an investment fund, consolidating all his assets worth $US17 BLN.
The two are co-owners in leading miner Norilsk Nickel, investment firm Interros, and gold miner Polyus Zoloto. There's no sign of Potanin though, as Prokhorov launches a NEW company alone bringing together his share of their assets in a new company – UNEXIM Group.
"We'll invest in the businesses which have the maximum multiple effect on our investments. Energy prices in Russia will rise 2 or 3 times in the next five years, that's why I think investment in the Russian energy system is very effective,"
Prokhorov believes.Starting from a 17 billion dollar base, Prokhorov says UNEXIM Group should be worth almost double that within five years.Although Prokhorov decided to announce the formation of his new company here at the headquarters of Norilsk Nickel in Moscow, its clear that his interests already lie elsewhere.Asked whether he plans to sell his share in Norilsk Nickel Prokhov refused to answer saying only that his focus is on energy.The man who quit as CEO of Norilsk Nickel in March, is no longer a metals man…
"We want to combine traditional energy with fuel cells energy in one package. To my mind that gives us a great competitive advantage for the development of our energy sector,"
he underscores.But Prokhorov is holding on to his metals assets for now. He and Potanin will discuss how to split what they own at the beginning of next year after Norilsk Nickel has spun off its energy assets - another indication that Prokhorov is after energy and may let Potanin keep the metal.
You can share this story on social media: