​Russian banks vote for national payment system from scratch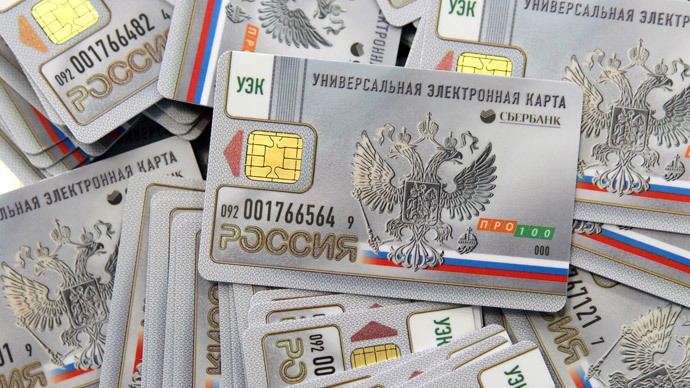 Banks polled by the Central Bank of Russia (CBR) say they want a completely new domestic payment system created from scratch instead of using one of the three systems already in the works.
Last week the Central Bank polled a number of Russian banks on the national payment system (NPS), says the Vedomosti daily.
The result showed that most of Russian lenders voted against developing one of the already existing platforms:The PRO 100 payment system used for Universal Electronic Cards, Golden Crown and Union Card.
The regulator suggested creating a non-profit organization together with the commercial banks and the payment systems, both national and international to run it.
While the Russian authorities are trying to speed up the development of Russia's national payment system, which would shield it from further disruptions by Visa and MasterCard, market players say most banks are now just looking to buy time.
"Probably, not all the banks really want the payment system to be created from the scratch, but all precisely want to gain some time and see where the wind blows. There is nothing surprising that there is no vote: UECARD, or Universal Electronic Card, is not architecturally ready to become the national payment system (NPS)," the director of card business department of one of the banks participating in the poll told Vedomosti.
According to Accenture analysis UECARD is only 40 percent ready. To get NPS status the project needs an essential upgrade according to Accenture. "It's important to sustainably increase the staff number, to develop and implement business processes, to raise level of automation and provide many other improvements," says the analysis.
The daily volume of card operations reaches about 20 million actions per day, or 200 transactions per second. In high volume periods the load can increase by up to 5 times, says Accenture.
It would also be necessary to create a backup data processing center for continuity of service should a disaster happen.
"The UECARD wasn't planned as the NPS project," Dmitry Ter-Stepanov, the UECARD vice president explained. The development will require from half-a-year to year. According to him it's faster than creating the NPS from scratch.
The NPS will be discussed on Wednesday by the Prime Minister Dmitry Medvedev.
You can share this story on social media: