Russian Central Bank to increase controls over bankers' bonuses and salaries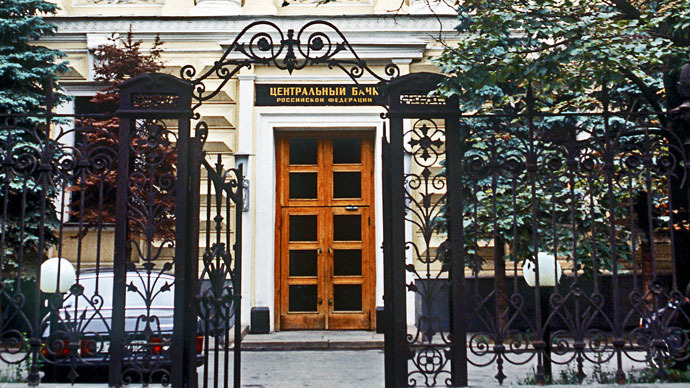 The Russian government is poised to amend 2 banking laws which will authorize the Central Bank to limit banker's salaries and supervise both domestic and international branches.
The State Duma Committee on Financial Markets will meet on Friday, and is expected to approve the bill, as they already have support from both government and bank deputies.
If approved by deputies, the Central Bank will increase control over banks, their owners, executives, and executive bonuses. Starting in 2014 banks will be required to prepare a consolidated report in accordance with International Financial Reporting Standards
The Central Bank will be able to influence banking systems, including bonuses, said Mikhail Sukhov, the Bank's Deputy Chairman. If it sees fit the bank can set individual standards for banking groups.
"Specific restrictions and sanctions will be outlined later in a separate piece of legislation," said Sukhov.
Starting on July 1, all banks will be required to submit their payroll documents to the Central Bank.
"In general, we support the amendments. It is important for the Central Bank to understand the concentration risks in banks and to regulate controls abroad," Anatoly Aksakov, the deputy president of the Association of Regional Banks, said in support of the amendments.
The Central Bank will also be able to check on international subsidiaries, as long as the probes are within parameters of local jurisdiction. 
"If there are any violations to 'daughter' companies, we have no right to use these sanctions, but the [Russian] 'parent' company will be able to impose fines and sanctions on the 'daughter' company in order to correct violations," said Sukhov
Alexander Levkovsky, first deputy chairman of SMP Bank, agrees that the new controls will mostly affect banking groups with foreign subsidiary branches.
For low-quality risk management or corporate governance the Central Bank will be able to set individual standards for banks.