Russian airlines switch to e-tickets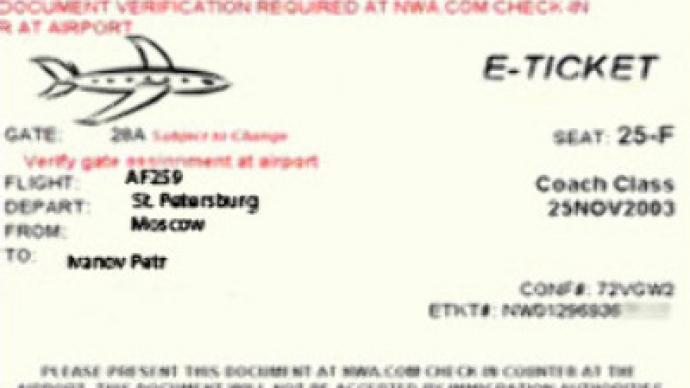 Most Russian airlines will switch to e-ticketing on June 1, the international deadline for carriers to make the changeover.
According to the International Air Transportation Association (IATA), e-tickets are faster and safer than paper ones.
The IATA says they are more difficult to counterfeit, and can't be lost.

The organisation says the move to e-tickets will save the industry up to $US 3 billion dollars annually.
But Russia's major airlines say they will have to continue issuing paper tickets alongside electronic ones as some smaller airports are still not ready for the change.
You can share this story on social media: