Fighting tax evasion: Russia and US to share information on bank accounts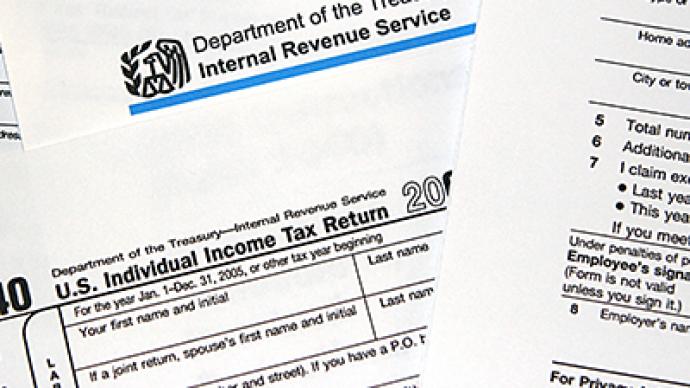 Russia and the US are reportedly going to sign an account information sharing agreement by 2013. The step is expected to improve international tax compliance under the US Foreign Account Tax Compliance Act (FATCA).
FATCA requires foreign financial institutions to report on the accounts of US taxpayers to the Internal Revenue Service (IRS). In order to enforce FATCA outside the country, the US has been signing information-sharing agreements with other countries, allowing US financial institutions to share account information with other countries about their own citizens as well. Financial institutions, which fail to report accounts to the IRS will face fines of up to 30% of all transactions to the US and even the shutting down of under-reported accounts.The authorities have to agree on the mechanism of information sharing and there are several options on the table, including banks signing individual agreements with the IRS or reporting through the national regulator. Russia supports the scenario where banks report to the Federal Tax Service, the Russian tax authority, and it provides information to the IRS, Izvestia daily reported. A similar mechanism is implemented in France, Germany, Japan and Switzerland.Russian Finance Minister Anton Siluanov offered to sign a joint agreement with the US on behalf of the BRICS countries including China, Brazil, India and South Africa, Vedomosti daily reports. But his US counterpart Timothy Geithner is only interested in bilateral agreements with governments. China, India and South Africa also support the idea of separate agreements, according to Interfax, citing Gethner's letter.Deputy PM Igor Shuvalov reportedly plans to discuss the issue with the US authorities during his upcoming visit to Washington, according to the newspaper."By working cooperatively with foreign governments and financial institutions, we are intensifying our ability to combat tax evasion while minimizing burdens on financial institutions," Treasury Assistant Secretary for Tax Policy Mark Mazur said in a statement.Currently the US is negotiating with more than 50 countries and jurisdictions across the globe about account reporting. It has agreed with France, Singapore, Germany, Italy and Spain, and signed a formal deal with the UK.