Russia to work out anti-crisis measures with G7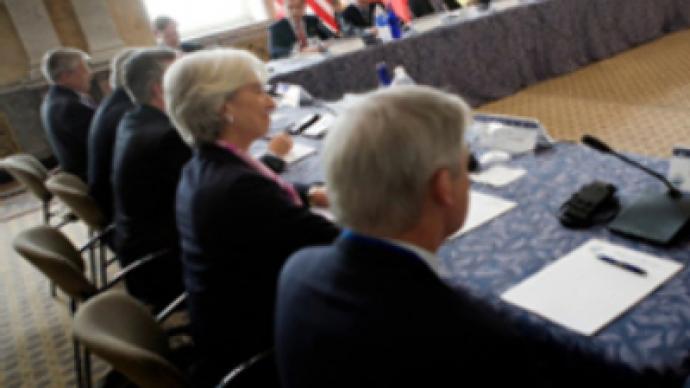 Russia has been invited to take part in discussions on anti-crisis measures with the Group of Seven. The invitation came from the U.S. which currently holds the presidency of the organisation.
Russia's Finance Minister Aleksey Kudrin says it reflects the experience the country possesses. He noted that in the past month, Russia has taken a number of steps before other countries followed suit.
"For instance, we made a decision concerning guarantees for the inter-bank market earlier than, say, the UK, which is currently being viewed as a model. Also, our parliament has approved a bill on supporting assets of some banks; this is something that other countries haven't done yet," Kudrin said.
Meanwhile, finance officials from the world's major economies gathered in U.S. have come up with a five-point plan aimed at battling the economic crisis. Under the plan, the countries pledge to protect major banks from failure by supporting their efforts to raise money from both public and private sources and they also committed to revive the mortgage market.
Don't panic! – Bush calls on Americans
Could the financial crisis save the environment?
Duma passes amendments to protect Russian banking system from global meltdown
Russia fights to prevent panic sells
You can share this story on social media: