Russia to strengthen intellectual property protection before joining WTO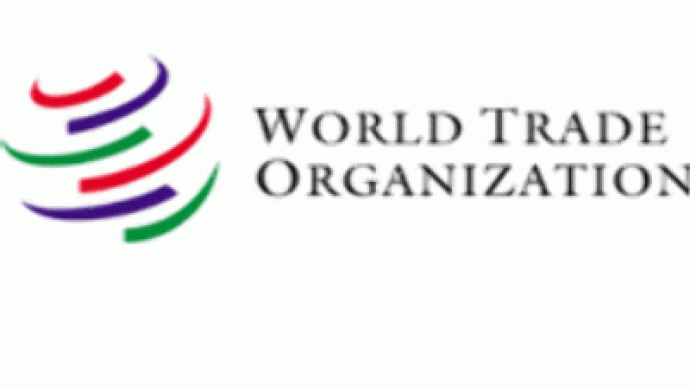 Russia has been rewriting its intellectual property rights legislation to include it in the Civil Code before accession to the World Trade Organisation, but there are still weaknesses in the country's protection of patents and utility models.
Daniel Timmerman has been importing Belgian pate into Russia for more than a decade but someone else has registered his company name – Mortier – and utility model in the Russian region of Kaliningrad.
"So now he wants to block us from importing our products and he is producing similar products with similar tubes, similar colours, similar names,"
Mr Timmerman claims.
"If you have a product that is selling very well, the Russians always register it. This guy registered more than 30 names, not only our name,"
he explains.Speaking at an AEB conference, the Federal Service for Intellectual Property rights, Trademarks and Patents – or Rospatent – says it doesn't have enough funding to protect everyone.
"Rospatent is underfinanced and we are unable to extensively screen every application and uncheck every application for utility models, and some dodgy ones get through,"
said Lyubov Kiriy of Rospatent.Michael Wheller believes that as Rospatent is unable to adequately investigate utility models, Russia should decriminalise utility model infringement.He works for British office fitters Officescape, which has been producing raised-access flooring for more than 30 years.In 2005 the Russian firm DNT registered raised access flooring with Rospatent, and Mr Wheller was charged with breaking Russian law.
"I'm still facing criminal charges, the maximum is 5 years in prison. Both the U.S. and the EU want Russia to charge people more and bring more prosecutions. But currently this is being used by Russian patent pirates to challenge companies like mine, in what is basically extortion,"
he believes.But Wheller and Timmerman say they'll fight as long as it takes to win back what's rightfully theirs: their brands, their products and the knowledge that only they can sell them to Russian shoppers.
You can share this story on social media: