Russia to remain sweet, despite global sugar shortfall on the horizon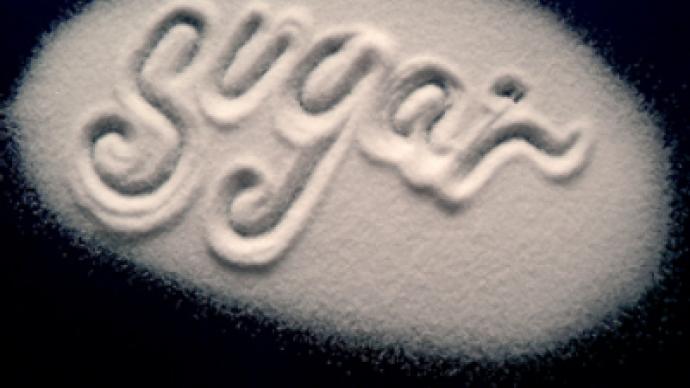 With the world sugar prices starting to get unwelcome attention in the wake of heavy rains in Brazil and the mounting expectation of a drought in India, Russian consumers can keep adding a spoonful to their bevarages.
Between December 2008 and this month the price of sugar on global markets has more than doubled, reaching a record high of 23.33 cents per pound in New York on August 12. With climactic conditions playing havoc with production in major producing nations there are mounting fears that prices in Russia are set to jump sharply.
Evgeny Ivanov, Chief Expert at Russia's Institute for Agricultural market environment, says after prices rose sharply in August 2008, investment funds have begun to play a key role in sugar pricing. However, he believes Russia will produce enough sugar this autumn to satisfy the country's sweet teeth.
"We don't expect a sharp price rise, as this autumn we'll have about 3 million tons of raw sugar, while the annual consumption is 5.6 million tons. One can't deny Russia's dependence on imports from Brazil, which provides for nearly 40% of our needs. So, some price rise in the future is inevitable, but this year they will remain relatively stable."
Vladislav Kotchetkov from Finam is also upbeat, noting that sugar is a main indicator of household sentiment, keeping the prices relatively flat.
"Price rise for such products as sugar and salt have always caused negative reaction with elements of panic. Thus we don't expect a sharp price rise in the market. The price dynamics is most likely to be within inflation rate and won't be more than 10 or 15%."
But despite analysts seeing the sweet side of the outlook at the moment they are more guarded over the longer term. Evgeny Ivanov says the range of factors which can come into play could still leave consumers with a bitter taste, noting "If you could tell me the oil price, the Rouble dynamics for the next year, I'll tell you the exact forecast."
You can share this story on social media: