Market Buzz: Investors cautious as US 'fiscal cliff' deadline nears
Published time: 24 Dec, 2012 06:00
Edited time: 24 Dec, 2012 10:02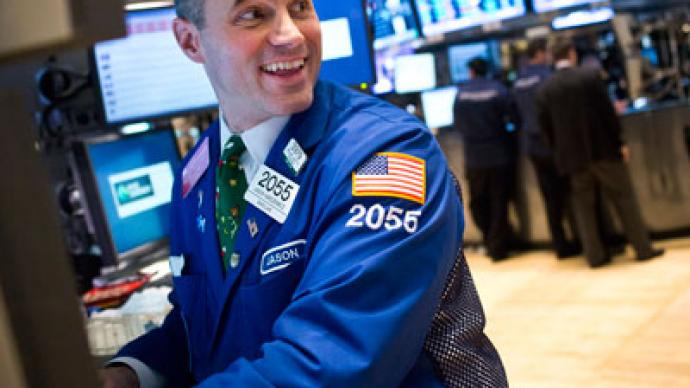 Global investors will likely remain cautious during the coming trading week, as market-watchers eye efforts by the US Congress and the White House to negotiate a deal resolving the 'fiscal cliff' before the end of the year.
US legislators are running out of time to resolve the budgetary battle, yet the gap between Republicans' and Democrats' positions is widening.The coming week will also be a truncated one for the US traders, as Monday's session is scheduled to finish at 1:00pm. Floors will be closed for Christmas on Tuesday.
"[The] problem of the fiscal cliff not being solved will continue [having a] negative effect on worldwide trade. So primarily we should wait for the decision on behalf of the American government, which is to gather after the Christmas vacation," Veles Capital told RT in an email.
The 'fiscal cliff' – a longtime focus of investor attention – is $600 billion in austerity measures scheduled to come into effect if US legislators fail to agree on a package of spending cuts and tax hikes to bring down the country's budget deficit.
On Friday, all major world stocks declined after US Congressional Republicans' 'Plan B' to avoid the 'fiscal cliff' failed to gain enough support to pass a vote in the House. 'Plan B' would have raised taxes only on US citizens earning more $1 million a year.
US President Barack Obama's initial proposal involved increasing taxes for anyone making more than $250,000 a year, which would reportedly bring in an additional $1.6 trillion in tax revenue over the next decade.
Both of Russia's major indices closed lower on Monday, with the RTS falling 1.09% to 1,512.18 and the MICEX sliding 0.72% to 1,477.44.
"There's simply too much at stake when it comes to the US fiscal cliff negotiations since if there is no resolution before year's end then if could spell catastrophe for the world's largest economy.For risk of sounding like a broken record, without an agreement the markets could be subjected to more of the same volatility going into the New Year and beyond," said Angus Campbell, Head of Market Analysis at Capital Spreads.
On Wall Street, the S&P500 fell 0.94% on Friday, the Nasdaq shrank 0.96% and the Dow Jones lost 0.91%.
European markets finished lower on Friday with shares in Germany leading the region. The DAX lost 0.47%, while London's FTSE 100 went down 0.31% and France's CAC 40 was off 0.15%.
Asian markets traded mixed, with the Shanghai Composite gaining 0.48% and the Hang Seng rising 0.11%. The Nikkei 225 lost 0.99%.