Redistribution a short term goal on taxes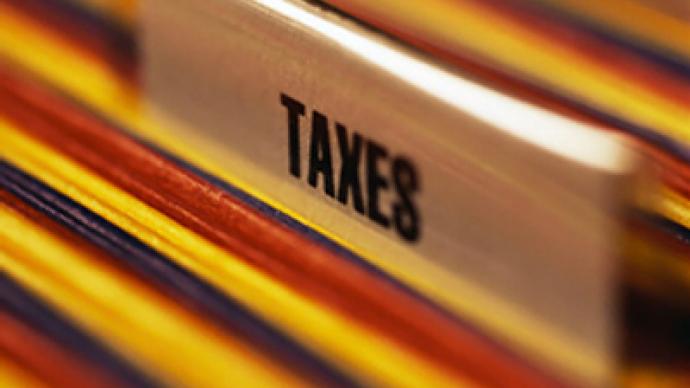 Russia could increase taxes on tobacco, alcohol and luxury goods - while creating tax breaks for innovative industries, as energy taxes are also set for rises.
The government is likely to focus on redistributive taxes in the short term according to Russian Presidential aide, Arkady Dvorkovich, speaking at the Modernization forum.
"I think the question of cutting the tax burden generally is not a matter of the next two years, but really from three to five years starting in 2013. If we're talking about the near-term perspective, then we need to think more about redistributing the tax burden."
Dvorkovich added that the introduction of more redistributive taxes would need to be negotiated with business.
"Redistribution does have potential, which could be from 0.5 trillion rubles to 1 trillion rubles, but specific decisions need to be discussed together with business. That potential lies in hiking taxes on tobacco, alcohol, and expensive, large real estate."
The energy sector is also likely to see higher taxes following the release of draft amendments to the Tax Code, involving indexation rates of severance tax, announced by the Ministry of Finance.
The ministry of Finance has offered to increase the severance tax on gas by 61% from the recent 147 roubles per thousand cubic meters to 237 roubles per thousand cubic meters in 2011. While the increase in the severance tax on oil will come into force in 2012. TCB Capital oil and gas analyst, Evgenia Dyshlyuk, says it will have an impact on the financial results of energy companies.
"If the tax change is approved, the financial performance of Russian oil companies would suffer greatly. According to our analysis, the increase of severance tax by $1.0–2.6 per barrel will lead to a decrease in EBITDA to $ 1.5 billion per year for larger oil producers such as Lukoil and Rosneft in early 2012-2013, with TNK-BP EBITDA losing up to $1 billion a year along with $600 million by GazpromNeft."
Dvorkovich sees the oil and gas tax increases as being part of a concerted move to diversify the Russian economy, and providing support for other sectors.
"As concerns oil and gas, I think that there is also potential for raising taxes here, though the decisions ought to be narrower, tied to plans for developing the corresponding sectors of the economy."

You can share this story on social media: