Russia seeks larger share of global arms market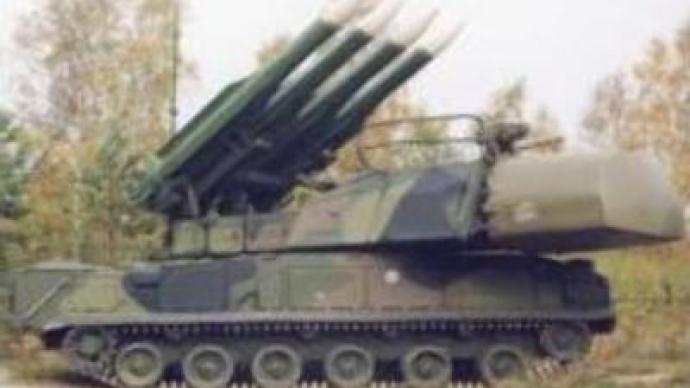 Russia's arms sales are on the rise. The country's military exports last year reached a record high of $US 6.5 BLN, making Russia one of the world's leading arms exporters.
Russia's President Vladimir Putin believes the country has a good chance of becoming number one in the world's arms trade.
"Last year orders for Russian military hardware increased significantly. And its not only military jets that are popular among foreign specialists. More interest is given to anti-missile defence systems, naval weaponry and anti-tank systems,"
he said.The United States and Russia are the two largest weapons exporters. Together they account for over 70% of world sales.Russia sells its defence equipment to sixty countries. Warplanes comprise about two thirds of its sales. Its two biggest customers are India and China.Oil rich countries in the Persian Gulf are also eager to buy more weapons. Russia sells its military hardware to Iran and Syria something the United States is not happy about. But Russian analysts say this is pure competition.
"Neither Syria nor Iran are under any sanctions. We are selling purely defensive weapons to them, like anti-missile defence systems. The United States is not ready to compensate us for the fact that we will not be selling these weapons to these countries. If they were to do that, then we could have had something to talk about. But this is a market economy and we are not breaking any international rules,"
says Aleksandr Khramchihin, an expert form Institute of Political and Military analysis.Russia is also sneaking into a U.S. backyard – Latin America. It sells its fighter jets to countries like Venezuela, that the United States considers its adversary.
"The breakthrough to Latin America happened in the early 1990s when we stopped trading for political reasons and began selling for money. Today, however, some politics is involved. The United States stopped supplying Venezuelans with spare parts for its F-16 fighter jets. That's why Venezuela is buying Suhoi-30,"
Mr Khramchihin explains.Deliberately or not it was the United States that provoked Russia to step in and fill the gap.
You can share this story on social media: