Lack of insurance could block Iran oil supplies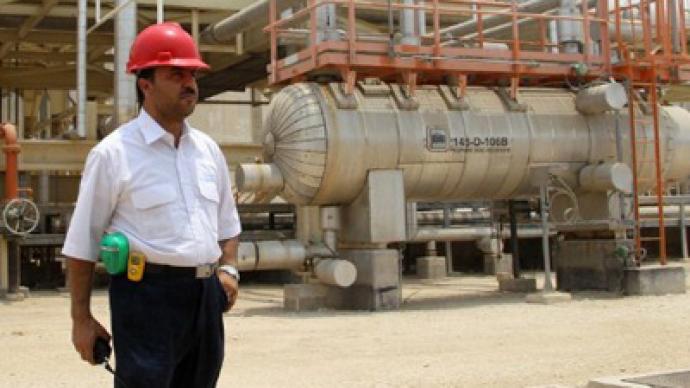 Reinsurance companies in Asia are feeling a hit from the EU's ban on insuring Iranian oil supplies as part of the sanctions against the regime in Tehran.
Maritime insurers in Asia including Japan and China are largely dependent on Europe's reinsurance market, where they hedge their risks. Around 95% of Iranian oil delivered to Asia is re-insured through the London-based International Group of P&I Clubs. This means that after the EU sanctions come into force on July 1 Asian companies that insure tankers against various risks associated with oil deliveries will no longer be able to do that.The sanctions have already started to affect the oil trade, as European insurers are ceasing to conclude new contracts on indemnifying shipments of Iranian crude oil."Who would take such big risks if European companies do not provide insurance?" a South Korean shipping source told Reuters. "We are internally studying solutions but I don't think it is possible to find a solution unless the EU suggests another alternative," the source continued.The Shipping Corporation of India, the country's largest shipping company, has already fallen victim and was forced to cancel deliveries of Iranian crude after the European insurers refused cover.In Japan, it's P&I Club, the country's main ship insurer, will be able to compensate for the losses of $8mln at the most, which compares with the previous payments of $1bln. Should the company need to pay more, "it can go bankrupt after just one insurance event," the company said.Payment reductions would make club members who want to keep on importing Iranian oil go somewhere outside the Japan P&I Club, possibly to China, Russia or the Middle East.Anyway, Russia, being a relatively small player in the market of oil shipments insurance, isn't that obvious an alternative, Dinar Bagautdinov, Platts Price Group Editor, told Business RT."…if the profit margins are theoretically high enough to attract Russian insurers to deal with Iranian barrels, then it is a question if they have enough financial strength to insure all the risks and pay in case of accident," the Platts expert explained.Some of the non EU members including Japan, South Korea have asked the EU to revise its restriction on insurance of oil shipments so that European companies could keep on indemnifying supplies to Asia.With various sanctions the West is trying to block the Iranian nuclear programme.
You can share this story on social media: