'Mise-Ruble?' Russia's currency hits 5-year low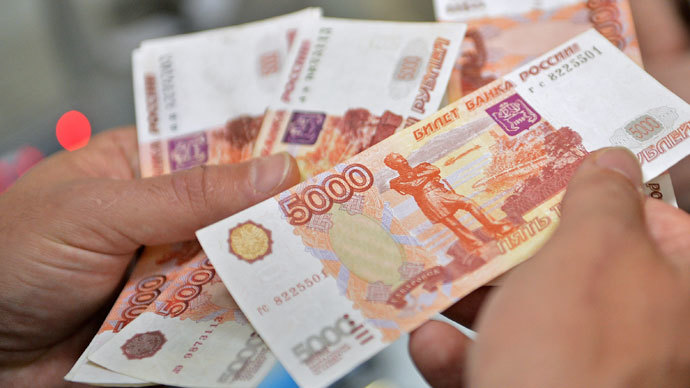 The ruble has taken a spectacular dive in 2014, so far this year losing about 10 percent. However, the Central Bank and government think the volatility isn't a concern, adding that the currency is poised to fall further.
On Monday the euro reached a historical high of 47.64, with the dollar close to 35, according to the data from the Central Bank of Russia (CBR).
High volatility has sent the ruble against the euro-dollar basket to lows that were last seen in February 2009.
"Since late January 2013 the ruble is off almost 16 percent against the dollar and 17 percent against the euro," says Chris Weafer, senior partner at Moscow-based consulting firm, Macro Advisoryw, wrote in e-mail to RT.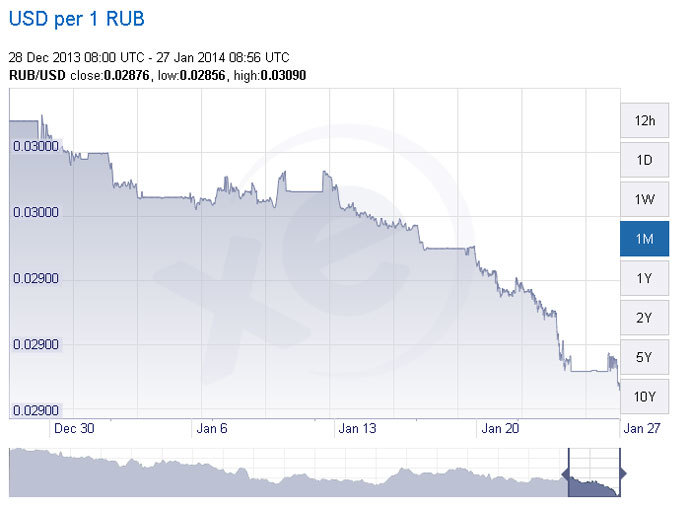 Policymakers and most analysts agree this trend will continue into 2014, as Russia's Central Bank has reduced regular interventions seeking a free-floating currency by 2015.
The trend of the falling ruble is likely to continue, instead of strengthening, according to Russia's Economic Development Minister Aleksey Ulyukaev talking to the Davos Economic Forum in Switzerland. The minister cited lackluster economic growth, investor sentiment, and the country's balance of payments.
"There are three main reasons. Foremost – expectations of economic growth; they've gone down, which means a lower assessment of all national assets, including a national currency. This is the basic thing," Interfax quotes Ulyukaev as saying.
Investor sentiment is the last but not the least factor, according to Ulyukaev.
"Investors are fearful and … are more likely to take steps back," he said.
Sergey Yarkov from RIA Ratings, predicts that by the end of 2014, the ruble could weaken another 5-10 percent, based on current trends and rates.
'No time to feel 'Mise-Ruble'
This is how Ivan Tchakarov, the senior analyst for Russia and CIS, headlined his report last week. However further ruble dynamics are questionable.
Ulyukaev thinks a weak ruble could help the economy, as a weak currency can help boost exports, and make domestic products more competitive both inside and outside of Russia.
"I'm against stimulating economic growth by artificially weakening the price of currencies," Ulyukaev said in Davos. "But since today's weakening is not artificial, but a normal weakening, a natural one based on the market demand and supply…..why not to get a positive effect from lowering costs which are unacceptably high, as well as higher competitiveness for some industries? We'll see," the minister said.
"A weaker ruble is a boon to the struggling Russian economy at this cyclical juncture. Given the equilibrium nature of the ruble weakening, the softer currency is serving to facilitate macroeconomic adjustment to a still challenging external and domestic backdrop," Tchakarov added.
However, citing just exporters' gains is shortsighted, according to Igor Nikolaev, director of the strategic analysis department at PKF.
"A weaker ruble means less foreign investment and lower business activity, as investors try to stay away from an economy with a weakening currency", Nikolaev said.
"To keep the currency out of a big slump the Russian authorities need to stop insisting to everyone that a free floating ruble is a blessing," Nikolaev said.
If Russian policymakers do change their tone regarding the ruble, the currency may fall another 1 or 2 rubles – to 38 or 39 rubles to the dollar. Otherwise, the slump may be bigger, but definitely not as dramatic as it was in 1998, as the economic background is different, Nikolaev said, referring to the country's $87.4 billion Reserve Fund.
"The real danger is that this combination of ruble weakness contributing to slower growth can then add to ruble weakness and you are very quickly in a downward spiral that may be hard to pull out of. The government and the Central Bank need to quickly find a way to reassure the market and savers that this will not occur," Weafer said.
But "looking purely at the economics, the worst of the slide should nearly be over," he concluded.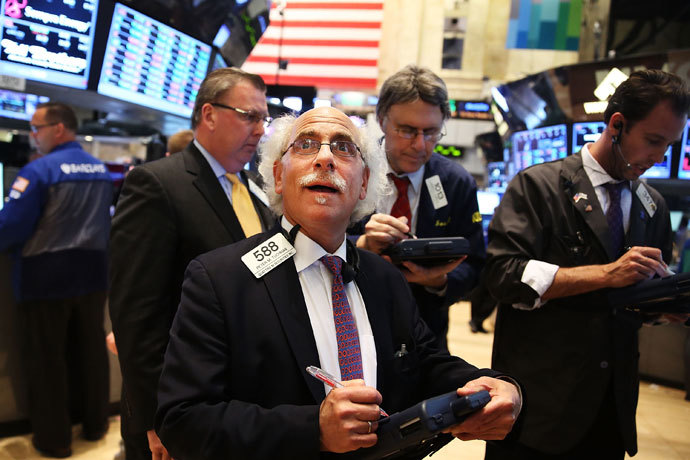 Emerging economies in investor sell-off
Investor sell-off is also a contributing factor to the weaker ruble. Russia lost a total of $62.7 billion in capital outflow in 2013, which was far above the Bank's $57 billion estimate.
"The downward spiral in the value of emerging market currencies started when the Chairman of the US Federal Reserve Bank announced in May of last year, the start of the unwinding of the quantitative easing program would soon start," Weafer said.
"That news led to the specific concern that capital would start to flow out of emerging economies and back into US dollar assets. The presumption being that a significant amount of the quantitative easing cash made available by the Fed since 2009 had found its way into these economies," he added.
However, Tchakarov said that the sell-offs are only bringing the ruble closer to fair value.
"Using a net foreign asset approach to determining fair value, we estimate that the ruble is now fully in line with underlying fundamentals," added Tchakarov.
Other central banks have intervened with a strong hand to prevent such a fall - Turkey and Ukraine have used heavy-handed practices to artificially prop up their currencies.
Saving dilemma
The last week has seen new historic lows for the ruble, and many Russians are panicking about where to put their savings and whether they are safe in rubles. The crisis of 1998 is still fresh in many people's minds: one day the ruble was trading 6 to the dollar, the next day, 21. But the circumstances then were quite different- the ruble crashed because the state said it couldn't meet its debt obligations. Russia now has a variety of billion dollar rainy-day cash funds it can fall back on, in case of a repeat crisis.
Even though the ruble has hit a 5-year low, Sberbank's chief German Gref said it's still best for Russians to keep their savings in rubles. Impulsively converting savings into dollars on a volatile price surge could actually result in customer losses.
Nikolaev, however, remained less patriotic, saying that buying dollars with some extra ruble savings would be the most rational choice.
You can share this story on social media: