Stockmarket merger remains a bridge too far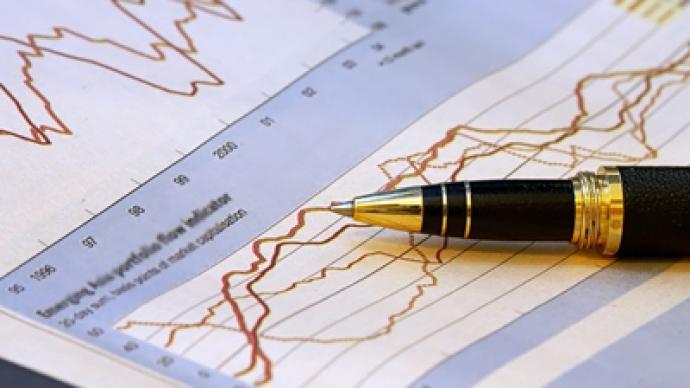 It was a marriage that everyone expected. But the proposal never came. Russia's two main bourses, RTS and MICEX, ended the year as separate entities. The government has got a unification plan ready the shareholders still have cold feet.
Combining the MICEX with the RTS would result in an exchange worth more than the sum of their parts. That's the view of the MICEX president, Ruben Aganbegyan, who's become an enthusiastic cheerleader for bourse consolidation in Russia. "Obviously working together with our partners from RTS, having joint exchanging, achieving/getting liquidity together and moving that forward is a great and very important goal in my view – infrastructural goal and great for the market."The rouble-denominated Micex was set up eighteen years ago by Russia's Central Bank as a state company for trading currency. It's now also owned by state banks VTB and VEB. In contrast the dollar-denominated RTS is a private bourse owned by both Russian and foreign investors. Russian companies frequently trade on both bourses.Supporters of a merger, such as MDM Bank Chairman Oleg Vyugin, say the different strengths of each index would complement each other."RTS is managed by the professional members of the market – they know what they want. In case of MICEX we have a very good financial basis, very good support of the state, but there's some risk that this stock exchange will not be in line with demand."A top central banker saysthe Micex wants to buy the RTS in a friendly takeover worth 750 million dollars. However Alfa Bank, which owns almost 10% of RTS, insists the bourse is worth up to two billion dollars. RTS president Roman Goryunov, thinks there is no ideal model."It's now a question to the shareholders to decide – and they may have different interests and intentions. But I think there's no ideal model – it all depends."2010 may see a third side joining the story. Europe's largest exchange operator Deutsche Boerse is said to be mulling a three-way alliance with its counterparts in Moscow. Analysts say that would help it compete with London and Hong Kong, while Russian companies would be given a chance to list both in Russia and Germany, getting access to greater capital. It's an attractive proposition, but one that might curtail the empire building ambitions of the RTS and MICEX.
You can share this story on social media: