Russians go for less 'exotic' Rouble loans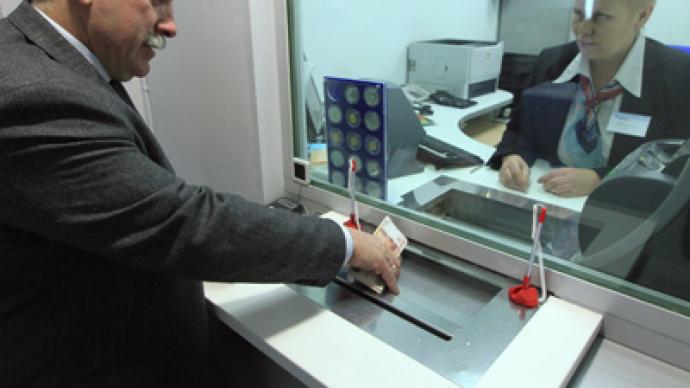 Russians are increasingly turning their backs on mortgages in "exotic" currencies and choosing the rouble, as they expect the domestic currency to devalue.
"Exotic" is the term Russians use to describe currencies which are not traditional for taking out loans such as the dollars and euro. Russians have been restructuring their debts in Japanese Yen,or Swiss francs.In the past two months the Bank of Moscow says 800 of the 3,600 account holders of "exotic" currency loans have asked for them to be restructured. Kommersant daily reports such loans have become almost 50% more expensive in rouble terms since 2007.Most of Russians found themselves unable to pay the increased monthly instalments, after the Swiss frank gained almost 66% since May 2007 and Yen added about 80% since January 2008.The Bank of Moscow, one of the few banks in Russia offering Swiss frank and Yen as a credit currency, is now revising its rates. The bank is offering monthly payments equal to the sum a borrower would have owed should he have taken a rouble denominated loan.On top of that, around 70% of the Bank of Moscow clients now prefer to transfer their credit obligations into roubles, even despite the losses they would bear."It's not the best time to fix exchange rates, but the level of currency risks is also over the top," explains Anton Pavlov, a manager for retail credit products at Absolut Bank.There's little chance of the rouble gaining ground anytime soon, which makes rouble denominated loans look more attractive, Olga Orlova, chief economist at Alfa Bank, explained to Business RT.In the coming years the rouble is likely to weaken, making loans in foreign currency more expensive, agrees Yaroslav Lissovolik, chief economist at Deutsche Bank."As the world economy will be recovering, Russian businessmen would want to grab the opportunity and make some deals in foreign markets, which could significantly increase capital outflow. Also, imports could grow, eating into the trade balance, as well as the oil prices are likely to follow. All this will be undermining the rouble," explains Lissovolik.
You can share this story on social media: