Russia remains attractive for investors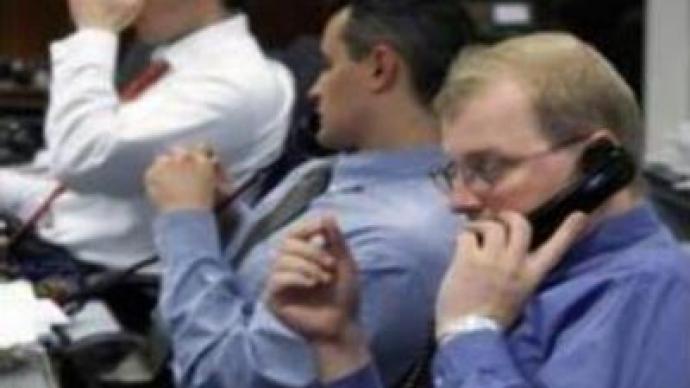 Major analysts say despite the recent turmoil in global markets, positive macroeconomic conditions and booming domestic consumption will continue to attract investors to Russia.
According to Emerging Portfolio.com Fund Research, last year investors world wide poured a record $US 22BLN into emerging markets. For the first two months of this year they added $US7 BLN more. And there was a good reason. Last year, Mexico gained 49%, Venezuela – over 150%, and Russia grew more than 70%.However, over the past two weeks Russian stocks fell around 20% in a global sell off, which hit all emerging markets.Despite this Deutsche Bank's report says that by many measures Russia is still a more attractive investment location than most of its emerging counterparts.
"I think all managers worry about risks, they worry about markets which are at risk from the end of the carry trade, and if they are looking for markets to go – country's deficits, weak currencies as markets to avoid. Clearly Russia doesn't suffer from these risks. Russia would benefit from a flight to macroeconomic quality, never away from carry trade markets such as Latin America. More than that they would benefit from Asian markets",
says Deutsche Bank expert.According to the report, positive macroeconomic conditions and the booming domestic consumer market is attracting investment, and will help Russia weather global market instability.Tom Adshead, from Alfa Capital, agrees that the recent withdrawal of foreign capital was not particularly crucial for the Russian market. He says, despite the sell-off last spring and a repeat in the last month, the Russian market has survived. And he adds that domestic investors will be the story of 2007.
"The domestic economy in Russia is still very strong. There are companies like Merrill Lynch, an investment bank, advising clients. They have a huge global client base. Of course, if they are saying they will do something people are going to listen. Their arguments on banks are very sound. I do not think they are necessarily that new. Banking services in Russia are amazingly underpenetrated,"
says Michael Teagarden, sails trader from IFC Metropol.
You can share this story on social media: