Russia pledges to reduce oil & gas reliance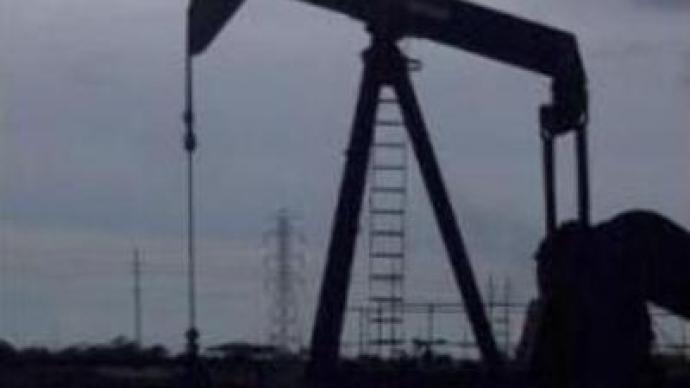 Oil and gas revenues may by the lifeblood of Russia's economy but, if the country's government has it's way, by 2010 it will have greatly reduced their overall importance.
The government has provisionally approved the key parts of the first three-year budget.Russia's Finance Ministry seems to be encouraged by the results of last year's policy. It held the inflation rate under 9%, with the budget in record surplus. Due to oil revenues the country managed to cut its debt significantly and boost the stabilisation fund. But Finance Minister Aleksey Kudrin wants to go further. He outlined the country's first three-year budget, aiming at greater predictability of revenues. The budget will account separately for revenues dependent on volatile oil and gas prices and more predictable income from other sectors of the economy.
"The new system of managing oil and gas revenues in the three year budget plan proposes separating oil and gas revenues from others and keeping them in separate accounts. By oil and gas revenues I mean taxes on oil and gas production and export duties on these hydrocarbons plus refined products. These revenues were hard to predict last year and the new scheme will help us to account for them in the future,"
Aleksey Kudrin pointed out. The Ministry also aims to further reduce the budget's reliance on oil and gas revenues while diversifying the economy. Russia is reshaping the pillars of its economic strategy. The Finance Ministry predicts a significant reduction in oil and gas output along the export of hydrocarbons by 2010. The ministry strongly recommends not relying on this source of budget income in the long term. In the three year budget, the Finance Ministry predicts the share of oil and gas revenue will drop by about a third by 2010 – accounting in budgetary terms for only 5% of GDP. Kudrin expects 2008 to be the year of maximum use of oil and gas resources. As output declines it will reduce the amount of money flowing from oil and gas to the budget. With planned further increase in spending this will lead to almost eliminating of the budget surplus in 2010.
You can share this story on social media: