Russia plans $900 mln pipeline to Mediterranean Sea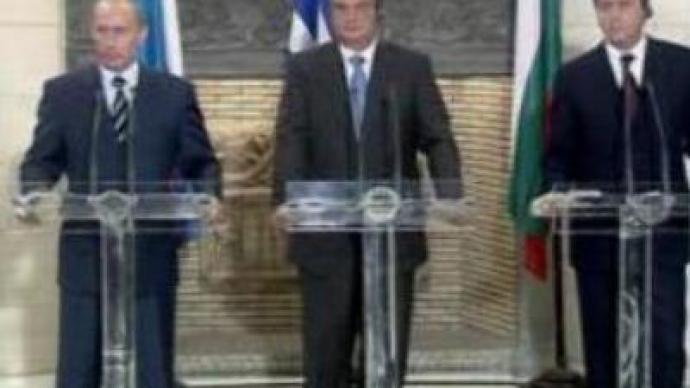 Russia is seeking to build a pipeline for its crude oil through Bulgaria and Greece. The leaders of the three countries met in Athens to discuss the project, which could pave the way for the signing of the deal by the end of the year.
The pipeline from
Burgas
,
Bulgaria
, to
Alexandroupolis, Greece
, will extend 280 kilometers and will initially deliver up to 10 million tons of oil. It will allow exporters to bypass the congested Bosphorus straits of
Turkey
, increasing the volume of trade and the states' tax revenues.
Russia
's major oil companies Sibneftegaz and Rosneft have said they will guarantee oil supplies and are hopeful that this will build confidence in the reliability of their exports.The three countries still have to agree on transit tariffs and ownership and construction contracts, but with the support of the leaders of the three states, the decade-old project may finally reach completion by 2009.
You can share this story on social media: