Russia moves closer to OPEC ahead of oil production cut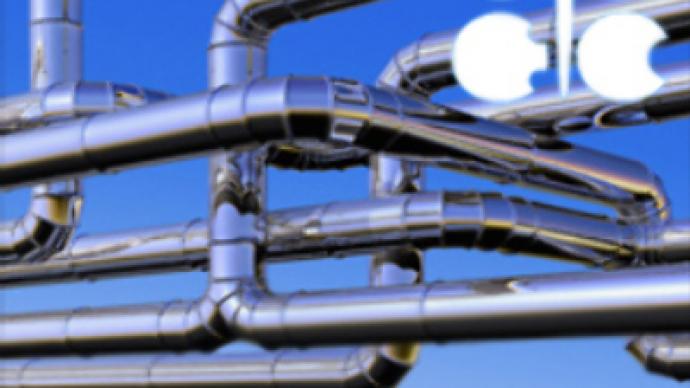 Russia could be on the verge of joining oil cartel OPEC, in an effort to prop up the price of crude. An extraordinary OPEC meeting on Wednesday, in which Russia will participate, might result in a significant production cut.
As the world's second largest exporter of oil, Russia could have a big influence on world oil prices. Just days ahead of an extraordinary OPEC meeting in Algeria, President Dmitry Medvedev said that Russia might cut output.
A joint agreement between OPEC and Russia could lead to global oil production being slashed by up to two million barrels a day. Medvedev noted that Russia was ready to coordinate its oil and gas supply policies with other hydrocarbon exporters. Alexander Razuvaev, Head of Analysis at Sobinbank says such a move will help push prices higher, and could lead to Russia playing a major role in the oil producers cartel.
"OPEC together with Russia represent 45% of world oil production. We foresee 50-60$ per barrel in January next year. There is another possibility – Russia might join OPEC as soon as next year and could play a leading role in the organization."

Oil prices have plummeted from a high of near $150 in July to around $45, severely straining Russia's budget. Russian oil revenues reached $1 Billion a day at this summer as prices peaked, but Russian oil production has also commenced falling this year, according to Artem Konchin, Analyst at Unicredit Aton.
"There is aleady a natural fall in production in Russia about 10%. So if there is no measures taken production will decrease by almost 1 million barrels a day."
OPEC cut production by 1.5 million barrels a day last month, but crude prices have continued to fall. If the market has already priced in a two million barrels per day cut, then OPEC's measures might not live up to market expectations.
You can share this story on social media: