Russia halts imports of Monsanto corn over cancer fears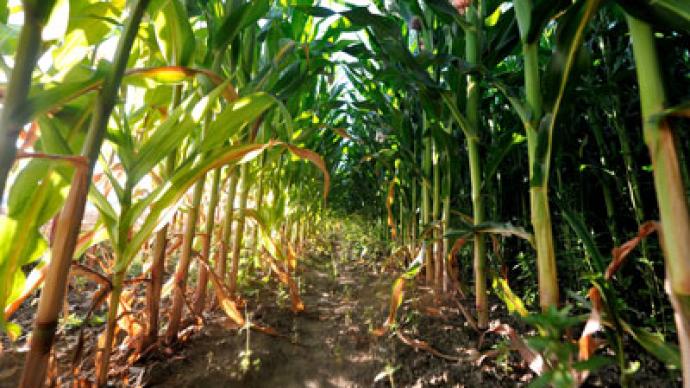 Russian authorities temporary suspended the import and sale of Monsanto's genetically-modified corn after a French study suggested it may be linked to cancer.
The Russia's consumer-rights regulator Rospotrebnadzor asked scientists at the country's Institute of Nutrition to review the study. The watchdog has also contacted to European Commission's Directorate General for Health & Consumers to explain the EU's position on GM corn.The report prepared by France's University of Caen and published last week, claimed that rats fed over a two-year period with Monsanto's genetically modified NK603 corn, developed more tumors and other pathologies than a test group fed with regular corn. The NK603, sold under the Roundup label, is genetically engineered to withstand glyphosate weed killer.The company criticized the study, saying it "doesn't meet minimum acceptable standards for this type of scientific research" and the data was incomplete.Monsanto also said Russia's ban will have little effect on its business as the country import small volumes of corn from the US. Besides that, the Russian government doesn't permit farmers to plant GM crops. "Russia is a net exporter of grain, so the actual impact of their temporary suspension, if any, is likely to be small," the spokesman said in a statement.Meanwhile, France announced it will uphold the ban on genetically modified crops in the country. It has asked the national food-security agency Anses to examine the study of Monsanto's corn. If other countries follow the examples of Russia and France it could be a severe blow to the major US biotech.In California, activists are fighting to have GM products removed from the food supply. They are also pushing to pass Proposition 37, a law that would legally require genetically modified foods to be labeled as such. Monsanto is opposing the law and it has donated over $4.2 million to lobby against it. Over 2,000 farmers have petitioned the US government to more thoroughly investigate the impacts of the genetically modified corn crop from Monsanto.
You can share this story on social media: