Russia may suffer from oil price hike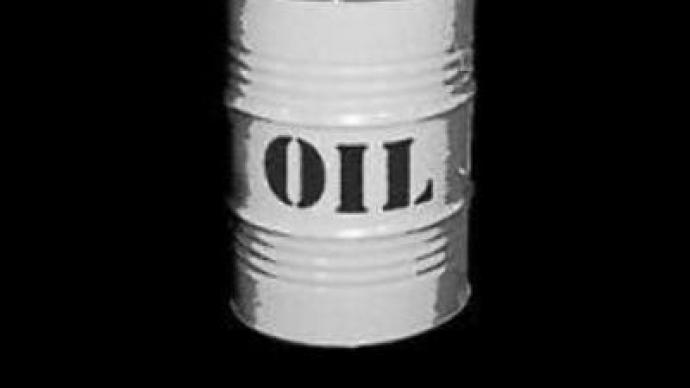 Analysts say if Iranian oil quits the market, prices could jump to $80 dollars per barrel and even higher – which is no good for Russian equities.
"Perversely we could actually very easily end up with the situation around Iran in the next coming weeks, depending of what happens in the Persian Gulf. We might see the oil price hiking US$ 70 or US$ 90 if there is some military action. But rather than actually pushing Russian equities higher on the back of that, we could actually go down quite sharply because such a high rise in oil prices would negatively hurt global emerging markets, and global markets in general, and that is what Russia would move with. So the best oil price-range for Russia is similar to what is the best oil price-range for global equities, which is around US$ 60 per barrel. If the oil price stays around US$ 55 – US$ 65, then the local equity market will move up with global emerging markets. If the oil price hikes, rather then helping Russia, it will hurt equities and Russia would go down,"
reckons Chris Weafer, Chief Strategist with the Alfa-Bank Group.
Uncertainty over Iran's oil exports is making the markets volatile – and that is making traders find new ways to limit their risks. For instance, Russia's leading stock market RTS currently trades oil futures, with pricing based on data from Platts, a leading provider of energy information.
Jorge Montepeque, Global Director of Market Assessment at Platts points out that:
"Russia is now learning how to trade oil and oil futures. I think many Russians are already trading futures but primarily in foreign exchanges. So, it is not yet a process that is happening everyday and inside of Russia, but companies at RTS are trying to start the educational process and make people acquainted with the markets, but there is still a lot of education to go through".
He does not think such exchanges should be established by the state.
"Creating an exchange has a feeling that is mandated by the state. Markets and state typically do not mix. An exchange is actually a result of a market need, not of a state need. And if the market is not ready, then the market is not ready. The state cannot make it ready,"
Jorge Montepeque says.
"Markets require non-intervention, they require pure free market forces to generate them. So, while there may be a desire internally in Russia to have them, that is something that the market will say whether it wants to have them or not. It cannot be decided from the outside, it used to be the creation of the market,"
he adds.
Mr Montepeque underscores the existing fears on the oil futures trading in Russia.
"Right now there is still a sense that the rules of the game could be changed by state activity or state intervention. I think the market is to have greater confidence that the rules will not be changed, that the markets will be free. If those conditions are met, then the possibility of having a successful, volumetrically largely trading contract, would be greater,"
the expert concluded.
You can share this story on social media: