Russia may invest Stabilisation Fund's money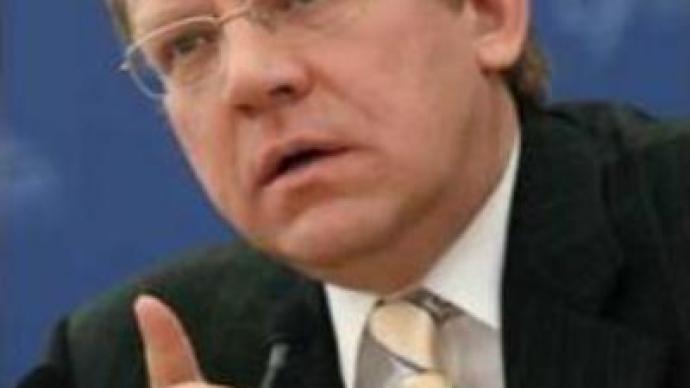 Russian Finance Minister Aleksey Kudrin has indicated that if the oil price continues to fall, reserves from the country's Stabilisation Fund could be invested into the national economy in the next two years.
Here lies one of the keys to Russia's growth, and also to its stability. But the pressure is building on the government to start investing some of its huge Stabilisation Fund generated from oil revenues.Firstly, the Stabilisation Fund is to be split into a Reserve Fund, and a Welfare Fund, which will lend money to Russia's new development bank, investment fund and its venture fund.The welfare segment will also be used to help finance one long-awaited and costly social reform in particular.Mr Kudrin mentioned the government would be making investments to increase the profitability of personal pension savings.
"I mean the pension savings of our citizens that they keep on their private accounts, created by the funds of companies they're working at,"
he underlined.And last week Russia President Vladimir Putin suggested the Stabilisation Fund to be used to boost Russia's blue chips, and through that its stock markets.Later, he has modified his words, saying the government would not use the fund, but would use the money from development institutions if necessary.Of course, the largest of these development institutions will be receiving funding from the Welfare Fund, the old fund in a new guise. The government is aiming to keep the Reserve Fund under lock and key to ward off inflationary pressure.
"Russia's Reserve Fund could be used in the next two years if the oil price falls to less than 45 dollars a barrel. In 2010 that point will be raised to 50 dollars,"
Mr Kudrin added.The International Monetary Fund says if the all the current plans for Stabilisation Fund spending are brought into effect, something will have to give and it is likely to be the ruble.
"If there is a political concern in Russia about the pace of real appreciation, the only possible instruments available to the authorities are to slow the pace, in which the government is spending oil revenues,"
Poul Thomsen, the Head of the IMF mission to Russia stressed.
You can share this story on social media: