Russian markets recovering on Putin's speech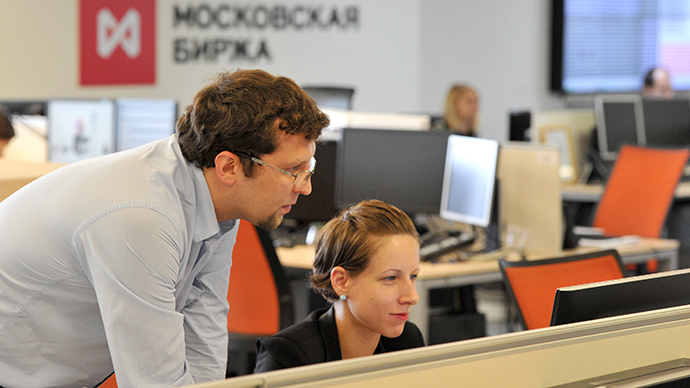 Russia's key indices have bounced back on Tuesday, as President Vladimir Putin gave his first news conference since President Yanukovich of Ukraine was ousted. Putin insisted the market turmoil on Monday was a "tactical, temporary" decision by investors.
The MICEX was up 5.19 percent at 16.00, Moscow time, with the RTS adding 5.93 percent. This marks a major turnaround from Monday, when the ruble-based MICEX dropped 10.79 percent on Monday, and the dollar-based RTS index fell 12.01 percent, the lowest level since September 2009. On the same day the ruble hit an all-time low against both the dollar and euro. Most analysts attributed the fall to the growing tension over Ukraine.
In his address Putin insisted the Ukraine crisis wasn't a key hindrance to Russian markets; the fundamental factor was an overall crisis in emerging markets.
"In regards to markets, markets were shaky even before the situation in Ukraine escalated," Putin said.
He said the decision by the US Federal Reserve to scale back its monthly multi-billion dollar bond purchases was a key factor that has hit most of the developing markets. India has suffered the most, Russia also suffered, Putin said.
"Politics always have some effect on the markets, but I think the uneasiness is temporary," he added.
"As far as the events in Ukraine [are concerned], power always affects the markets, money loves silence and stability, but I think it's only temporary," Putin concluded.
You can share this story on social media: