Russian Manufacturing in the doldrums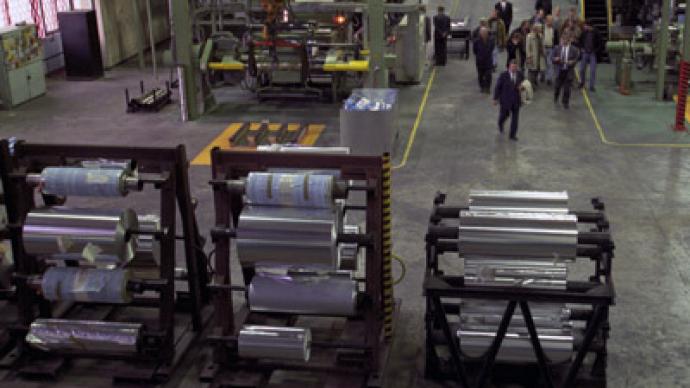 Russian manufacturing remained flat and weak in February, as demand from abroad continued to ease. "Politicians call this stability, but economists are tempted to call this stagnation," said Alexander Morozov from HSBC.
Business activity failed to recover in February, which came on the back of weak output, employment and purchasing. New export orders continued to fall, "for the third month in a row, which points to downside rather than upside risks for output growth in manufacturing in the coming months," Morozov specified.The HSBC Purchasing Manager Index (PMI) – a barometer of Russian manufacturing industry – stood at 50.7 points, which marks just a marginal decrease from a December reading of 50.8. Though remaining above a critical point of 50.0 points for the 5th month in a row, the figure reflected an overall weakness of the industry.A PMI reading above 50 points to growth, with below 50 pointing to economic contraction.Inventories are also shrinking. This limits the scope for future industry growth, as output- another potential source for satisfying demand has had little chance to improve, explained Morozov, Chief Economist for Russia and CIS at HSBC."Indeed, if growing demand can largely be satisfied with inventories, it is unlikely that manufacturers will be expanding output strongly," he said.An official report from China shows its economy balancing on the brink of a downturn. The country's PMI index stood a point above the critical reading of 50. However, HSBC estimates point to a worse situation, evaluating China PMI in February at 49.6, said Ilya Rachenkov from Investcafe.The Russian PMI data comes just hours ahead of the February manufacturing statistics from Italy, France, Germany, as well as the Great Britain. "We expect either a positive or neutral dynamics," Rachenkov concluded.
You can share this story on social media: