MAKS 2011 soars onto the aerospace calendar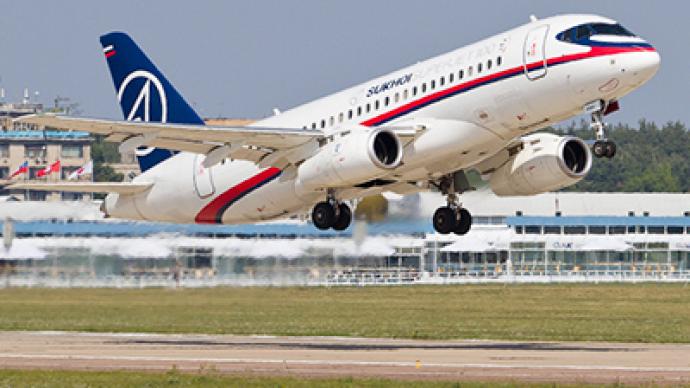 The 10th annual MAKS air show in Moscow, one of the largest air shows in Europe, will attract more than 800 companies, up to 700 thousand visitors and organisations from 40 states.
Vladimir Borisov, Avia salon General Director, says the total sum of MAKS 2011 contracts could exceed $10 billion.  On the first day Russian airline Transaero has signed up to buy 8 Airbus jets, with a catalogue price of over $700 million.  Christopher Buckley, Vice President at Airbus, says the Russian market is a key expansion opportunity for the European aerospace giant."We are very optimistic and enthusiastic about the Russian market.  We still see quote continuing at a little bit over 5%, 5.3% per year, which is higher than the world average. So, for us, Airbus, that means the chance hopefully to sell and place many more aircraft in the coming years.  I'd say, if we can we'd probably like to win between 14 – 15% of the overall market. And even this year, in 2011, we have new operators, we are very proud with SkyExpress, with Tatarstan, and we've sold 8 A320 to Transaero. If we can continue with the current rate, and grow our sales by 10 – 15% a year, we'd be delighted with that."Randy Tinseth, marketing vice president for Boeing Commercial Airplanes, says the world largest plane builder is also eying the Russian market and will continue to be committed to using Russia as a production venue, underpinned by long term investment."We're looking for opportunities, we move forward to always expand our design centre. We are looking to expand our joint ventures here, but of course we are going to the things that are mutually beneficial for us and the Russian economy and the Russian Government as well. Over the next 30 years we expect us to invest $27 billion here in Russia, about $18 billion in titanium, $5 billion in engineering support and expertise and about $4 billion in other ventures." Russia's state run United Aircraft Corporation has announced a new plan to become a global player in civil aviation, starting production in 2020. Following the success of the short range Sukhoi Superjet, UAC says it now intends to design and build a long range aircraft. This would be in direct competition with planes from Boeing and Airbus.