Russia regains luxury status
Published time: 18 May, 2012 11:28
Edited time: 18 May, 2012 15:28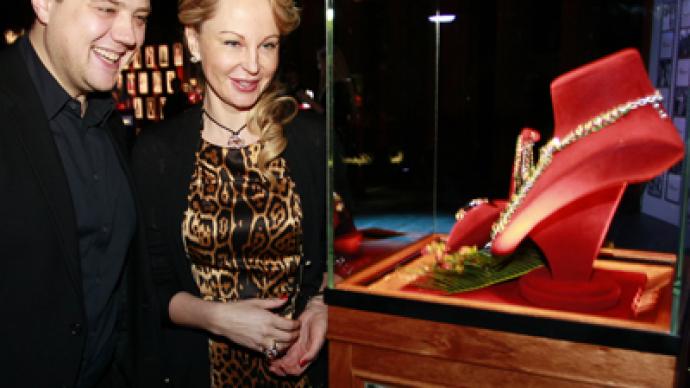 Russia is returning to the list of top luxury markets, according to consulting company Bain&Co. With sales of high-end items set to grow by up to 20% in 2012, the country is now snapping at the heels of China – the most luxury-addicted nation.
Russia's growth will be a large factor in helping the world market grow to 4% in 2012. "The forecast for this year is quite optimistic," Alla Verber, Vice President at Mercury, told Vedomosti daily.

Through 2009 to 2011 Russia's high-end market had been growing at an average of 5% annually, after a drop by the same 5% in 2009. This helped the country recover its position in the world arena after being scrubbed from the list of the 10 biggest luxury markets by the recent financial turmoil.
In terms of numbers, the situation perhaps looks less impressive. Russia's luxury market reached €5 bln in 2011, still far behind China, which notched up €12.9 bln in the same period. Being at a safe enough distance from the European turmoil, the Asian region accounted for around half of the world luxury market in 2011.
Now when Russia's Finance Ministry has decided to abandon the idea of a separate luxury tax, this should spur spending.
The so-called tax for "prestigious consumption" was high on the government's agenda since the start of the year. Coming as part of an initiative to make the country more investor-attractive, the idea was however widely criticized, as the economic effects seemed too controversial. In the end, it was decided to increase existing transport and property taxes. Cars with more than 410 horsepower will attract higher taxes, with expensive property being progressively taxed since 2014.