Russia looks forward to IT renaissance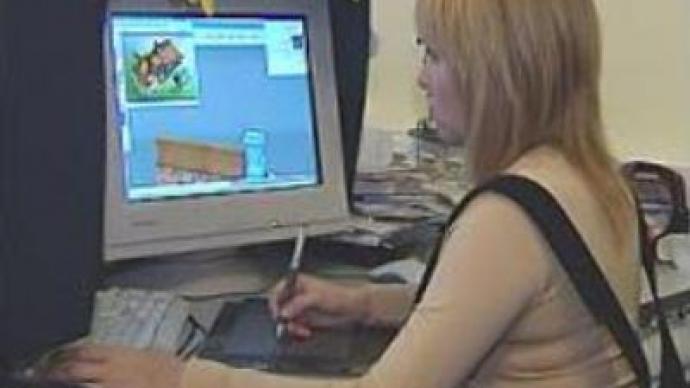 After a so-called "brain-drain" in the 1990s, when many computer specialists left Russia to work abroad, its seems the country's IT market is now making a comeback and expected be one of the most profitable economic areas in 2007.
Russian-made games like the fifth-part of the well-known "Heroes of Might and Magic" sequel, are one of the products that make Russian IT outsourcing noticeable on the global market. Evgeny Maleev, Sales & Marketing director, NIVAL, said:
"In 2006 we were in the gaming top-ten in the USA for a month. In Germany, France, New Zealand and Russia, we held our position in the top-ten charts for over three months. And that's a good indicator."
The computer gaming business – like other entertainment zones – TV, movies, etc., is a high-competition area – says the company's Research and Development Director – Joss Ellis. He came to Russia a few years ago – for "good opportunities" – as he said. How to grab these opportunities? – for that he has a simple recipe.
"Do great products! Listen to what consumers want, play other people's games – don't try to copy everybody … and I think you would stand a good chance to success!"
Joss Ellis proclaims. For non-gamers there are other Russian IT products in demand. The winner of the 2006 best anti-virus program – "Kaspersky Lab" has earned the respect of PC users worldwide. Stephane Le Hir, director of Kaspersky Lab in France said – the best security is what consumers want. World analysts confirm – the situation has changed. Compared with the early 1990s, when Russia's top specialists fled before the looming economy crisis, modern times are something quite different.
"You can actually make a lot of money in Russia right now. During the 90-s we were talking about a brain-drain in Russia.A couple of years after the crisis, the tide has turned and people are now willing to come back to Russia. The opportunities, I would argue, are quite significant,"
Peter Westin, MDM Bank Chief Economist notes. This also means high-tech production. IT micro-technology is used not only in computers, but also in TV sets, cell phones, washing machines, microwave ovens – in every-day needs. The growth that analysts predict will take-off together with more spending on R&D, the area till recently underestimated by Russian IT producers. And this will also need more specialists in the near future.
You can share this story on social media: