Russia joins Iran and Qatar in gas troika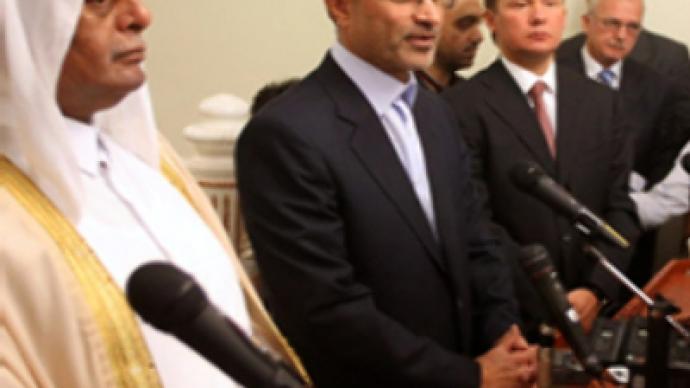 Russia, Iran and Qatar have agreed to form a so-called gas Troika, for joint exploration and production, according to Russia's Gazprom.
Speaking after talks in Tehran, Gazprom CEO Alexei Miller said the three nations, which control over half the world's gas, had agreed to set up a technical committee to examine joint projects.
That's likely to concern Europe and the US, which have warned against the creation of an OPEC-style cartel to control gas prices.
Chris Weafer of Uralsib says the troika won't be the cartel that some nations worry about.
"Russia's always been very keen to portray it not as an organization which would set prices, or keep prices high, which is of course the big fear in the west. But more a cooperation between gas countries where they can share the cost of developing new technologies and basically coordinate the development of this new LNG business. So I think that's primarily why we have the Iranian and Qatari Ministers in Moscow this week, because we did know before the crisis and before other events took over, is that the pan was to create a formal gas structure."
You can share this story on social media: