Russia is in world's top-3 billionaire producers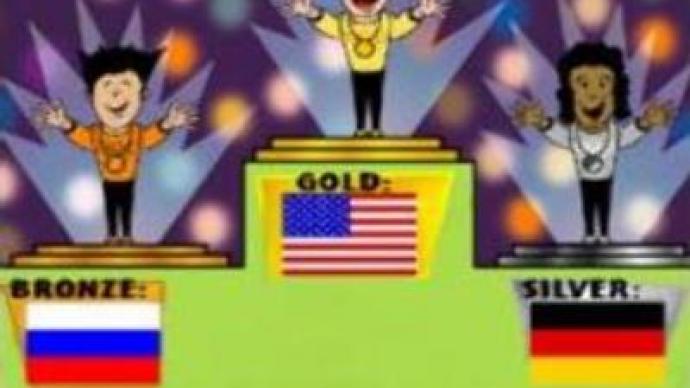 Forbes magazine's 20th anniversary edition of its billionaires list shows 2006 was a great year for Russian business. Russia's 50+ mega-wealthy businessmen put the country in third place after the U.S. and Germany.
Russia, with its mostly young, self-made oligarchs, is still two billionaires shy of Germany's total. But the good news is Russia is not only catching up fast, its billionaires are actually worth more than Germany's.The 40-year-old Chukotka governor Roman Abramovich is in 16th place with $US 18.7 BLN. Perhaps the biggest intrigue this year surrounds Russian aluminium owner Oleg Deripaska. While Russia's Finance magazine said Deripaska beat Abramovich this year, taking over the title of the country richest man, Forbes says he's No 40, well behind Abramovich.Finance's editor-in-chief Oleg Anisimov says the real state of affairs in Russia can hardly be seen from the U.S.
"Some analysts work in Russia, some in the U.S. And their reaction is very slow. If they say Mr Abramovich is the richest man in Russia, they will continue putting him first for several years. The same happened when Mikhail Khodorkovsky was the richest. The Forbes named him number one in Russia a year after us. So I'm sure they'll change the ranking, and Oleg Deripaska will be number one in it,"
he said.State Duma Deputy, Suleiman Kerimov, had a rough year, with a car accident in Nice. His $US 14.4 BLN fortune places him the 35th slot on the list. Another Russian, Vladimir Lisin is on Kerimov's heels. Former Interros partners, Vladimir Potanin and Mikhail Prokhorov, are No 38 and No 39 respectively. The two recently said they'll split their holdings, ending more than a decade of co-operation.And when it comes to newcomers, Forbes found Russia is leading the way. It saw big gains this year, with 19 new billionaires, including steel magnate Dmitry Pumpyansky and oil tycoon Mikhail Goutseriev.In general, countries outside of the United States and Western Europe are contributing the majority of newcomers this year. In addition to Russia, India, China and Spain are making the biggest contribution to the Forbes list.
You can share this story on social media: