Upside for IPO's over coming year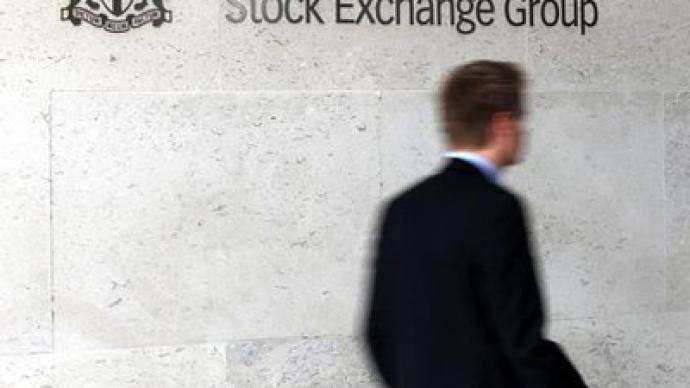 2010 saw global stock exchanges, notably London, welcome more Russian companies listing. With the Russian market and Russian industrial production recovering, Russian companies are turning to global IPO's and SPO's to attract investment.
Andrey Demchenko, Director of the Institute of Stock Market and Management notes Russian IPO volumes reached $2.9 billion in 2010 and could increase in the coming years."According to the IFRU forecast the volume of foreign stock placements can grow 2-3 times more in the next year. This year trend remains with Russian venture capital and innovative companies starting IPO's. In late 2010 and early 2011, about seven innovative companies may come up with IPO's."Yuri Danilov CEO of the Center for Capital Market Development added that the volume of IPO's may soon reach pre-crisis levels."According to the volume of this years placements, appetites are growing and soon may reach a pre-crisis level. Out of the 33 IPOs only 15 were attractive and reasonable for this year placements." Experts believe Russian companies have significant IPO potential, despite the risks. Mark Rubinstein, Head of Research at Metropol believes there could be a flood of new listings with the governments privatization program underpinning the trend."We expect that next year's initial offer in the market can reach $25-30 billion. The Government privatization program may also add to offer $7-10 billion listings in the next year; hence the proposal of the Russian securities next year will be very significant."In November logistics company TransContainer, retailer O'key and social web service provider Mail.ru carried out IPO's on the LSE. Viktor Markov Senior analyst Zerich Capital Management says the successful IPOs shows that Russian companies are of interest to foreign investors."Now is a good moment to raise capital, because financial markets retain high liquidity due to low interest rates. Growth of Russian business interest to foreign IPOs stemmed from successful listing and favorable situation on the markets. The Successful experience of "TransContainer", Mail.ru and "Okey" will be a good stimulus for other companies from Russia, because most owners want to have a market valuation of their business."Euroset and Yandex.ru are believed to be considering listings in the short term, Sofia Ragulina Senior analyst Everest Asset Management says success will depend on the global market environment."Traditionally the activity on the IPO market slows down in November-December due to upcoming holidays and less interest in presenting 3Q results to apply for IPO. Perhaps the next wave of activity of Russian companies in the IPO market can be seen in the spring of 2011. However, the decision to hold the initial public offering will depend on market conditions."However, there are several strict requirements that public companies should meet to carry out an IPO are business transparency, high rates of growth and successful credit history. In this case only few companies will be able to go for an IPO next year.
You can share this story on social media: